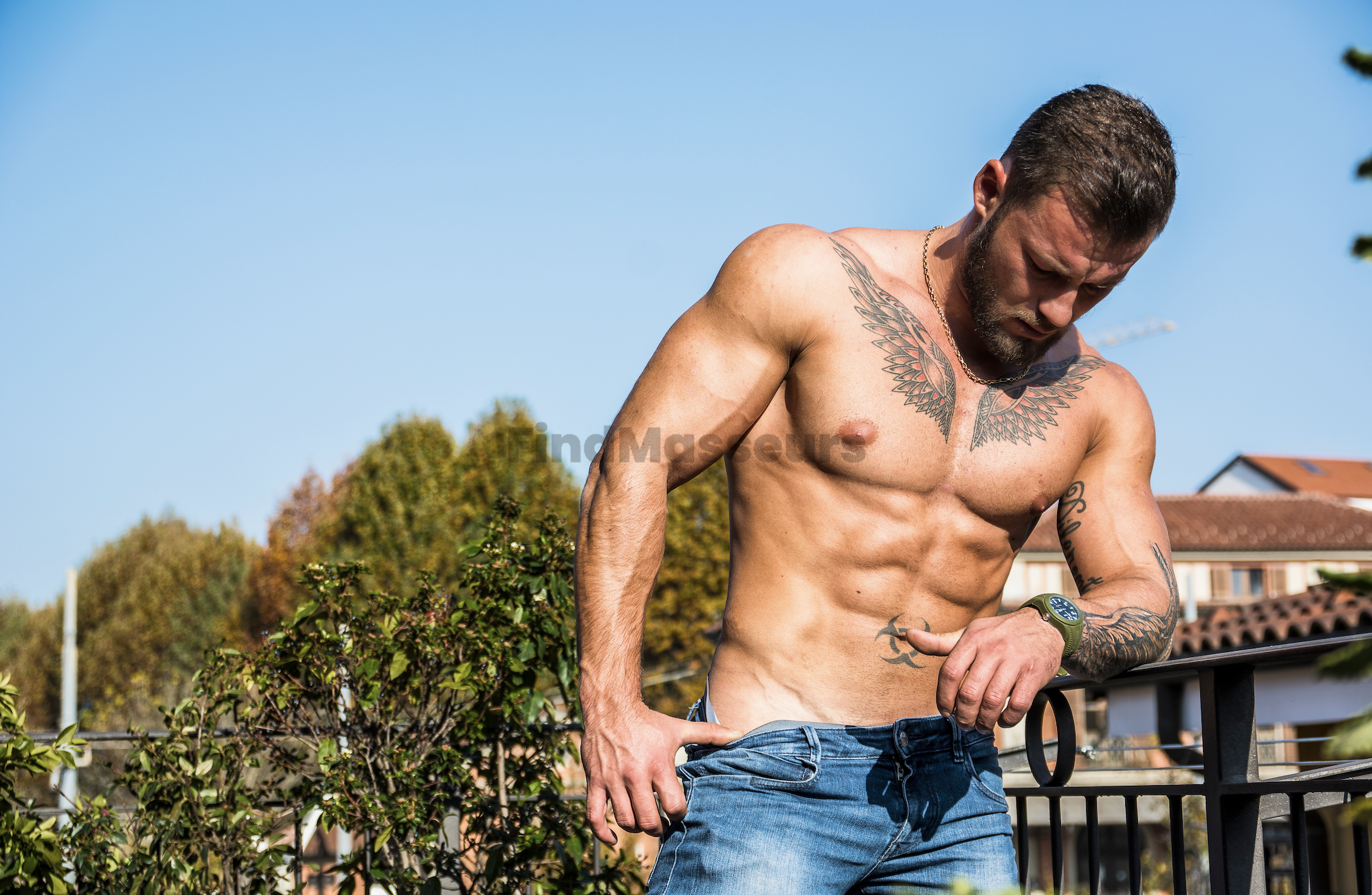 Introduction
The hustle and bustle of Miami can make even the sharpest of us feel a little worn down. Fortunately, there's an easy way to shut off from the world and find a little bit of peace. A massage can help you reconnect with your body, relax your mind, and restore energy. And what better place to do this than in Miami?
The city has plenty of massage therapists offering their services, but some stand out from the rest. We've rounded up some of the best gay massage therapists to look out for when you're in Miami for a bit of relaxation or pampering. All have been vetted by FindMasseurs, so you know they deliver quality—and that they go above and beyond to ensure that each client feels comfortable and relaxed in their space. So let's get into it!
Benefits of Getting a Gay Massage
Getting a gay massage can provide many benefits. Not only will you be able to relax and let your stress, worries, and anxieties melt away, but it can also help increase blood flow and circulation throughout your body.
A gay massage from one of the experienced masseurs on FindMasseurs can also help you reach a deeper level of relaxation that you wouldn't be able to get from other erotic massages. They know exactly where to focus their attention so you can get the best out of the experience.
Plus, FindMasseurs has access to over 1550 masseurs world wide so you're sure to find the perfect one for you! With a wide variety of experienced masseurs in Miami, it's easy to select one that caters specifically to all your needs.
How to Choose the Right Miami Masseur
When choosing a masseur, there are a few things to consider. First, consider the type of massage you want and make sure the therapist is experienced in that particular style. Do you want a deep tissue massage or a Shiatsu massage? Knowing this ahead of time will ensure you get exactly what you're looking for.
Then, take into account the credentials and reviews of each therapist. Check the reviews on FindMasseurs to get an idea of other people's experiences with the masseur. Also, make sure that your chosen therapist is licensed and insured.
Finally, look for extra services that might suit your needs. From aromatherapy to hot stone massage, many massage therapists offer additional services to enhance your experience. Be sure to look into which types of add-ons are available before making your choice.
Different Types of Massage Offered by FindMasseurs
Whether you're looking for a relaxing Swedish massage or something more conducive to arousal, FindMasseurs can accommodate your needs. With a variety of massage styles, their male masseurs can provide you with the experience you desire.
A few of the various massage techniques offered by masseurs on FindMasseurs include:
* Sensual Massage – A gentle yet passionate form of massage that helps to relax the body. Through this type of massage, practitioners focus on connecting with their clients and achieving a feeling of harmony.
* Tantric Massage – This therapeutic massage is based on ancient traditions, and combines both spiritual and physical healing. Focusing on areas such as the abdomen and chest, this type of massage helps to create balance in clients' lives overall.
* Nuru Massage – One of the most popular erotic massages offered by FindMasseurs' professionals is Nuru massage, which combines elements from Japanese traditional massages such as Shiatsu, Thai yoga and Reflexology. It includes applying non-harming gels over the entire body for better energy flow.
* Deep Tissue Massage – Deep tissue massages are typically requested for muscular tension relief, as they help to get rid of stubborn knots in muscles by using deep pressure along certain pathways in the body to improve circulation and reduce inflammation.
Whatever kind of male bodywork experience you're looking for, FindMasseurs has certified practitioners who are ready to help you relax while in Miami.
Professionalism: Standards of Therapy and Care at FindMasseurs
When you are looking for a massage professional, you want to make sure that they adhere to the highest standards of therapy and care. FindMasseurs bridges the gap by providing a website which allows massage professionals to advertise in the LGBTQ+ community. It offers a worldwide directory with male masseurs in more than cities, ensuring that visitors to Miami can find the right expert gay massage therapists for them.
FindMasseurs offers a free resource for men looking for massage therapists and bodyworkers, who have been pre-screened and trained in appropriate massage services. Each masseur list on FindMasseurs is different, as it contains reviews from clients, along with qualifications and other pertinent information about the therapist. This helps give peace of mind when hiring a professional masseur in Miami.
What Sets Gay Massage Therapists at FindMasseurs Apart?
If you're looking to relax in Miami, start your search with FindMasseurs. This comprehensive directory of massage professionals specializes in gay massage, meaning you can find LGBT-friendly therapists to help you feel your best.
What sets FindMasseurs apart? Their massage services are extensive and range in types, making it easy to find the perfect masseur. From Thai and sports massages to Swedish and Reiki, FindMasseurs will help you find the right therapist for your needs.
Plus, all of the professionals advertised on their site are fully certified and insured – ensuring the highest quality of service and providing a sense of confidence that their masseurs know what they're doing. With their easy-to-navigate interface and high-standards for quality control, it's no wonder why FindMasseurs is a go-to resource for gay massage therapists in Miami.
Finding Your Perfect Miami Masseur on FindMasseurs
Finding your perfect Miami masseur just got easier – thanks to FindMasseurs. This website connects masseurs with those looking for a gay massage in Miami. Whether you're seeking an in-home session or an outcall massage, FindMasseurs can help you find the perfect masseur for your needs.
Using their intuitive search system, you can look for specific characteristics like experience level and massage style. With over a decade of experience in matching clients with the right masseurs, FindMasseurs provides a safe and secure way to book a massage without any hassle.
Once you've found the perfect fit, you can connect directly with them via the website's messaging system. It's easy to ask questions about availability and packages or book an appointment on the spot. Plus, once you have your appointment booked, FindMasseurs sends you confirmations and reminders so that you never miss your session!
It's simple to get started – just head over to FindMasseurs and start searching for your dream Miami massuer today!
Conclusion
At the end of the day, you deserve time to yourself to relax and rejuvenate. Whether you're in Miami for the weekend or a local, an expert gay massage therapist can help you unwind and let go of the stress and tension of day-to-day life. Take the time to explore your options and find the perfect masseur for you.
Finding gay massage therapists on FindMasseurs makes it easy to search through a variety of gay-friendly massage therapists in Miami and book your appointment quickly. From deep tissue massage to sports massage to bodywork, there are countless options to choose from—all you have to do is take the time to find the perfect one for you. So get ready to relax, and never be afraid to ask questions and get the best care and treatment your body needs.