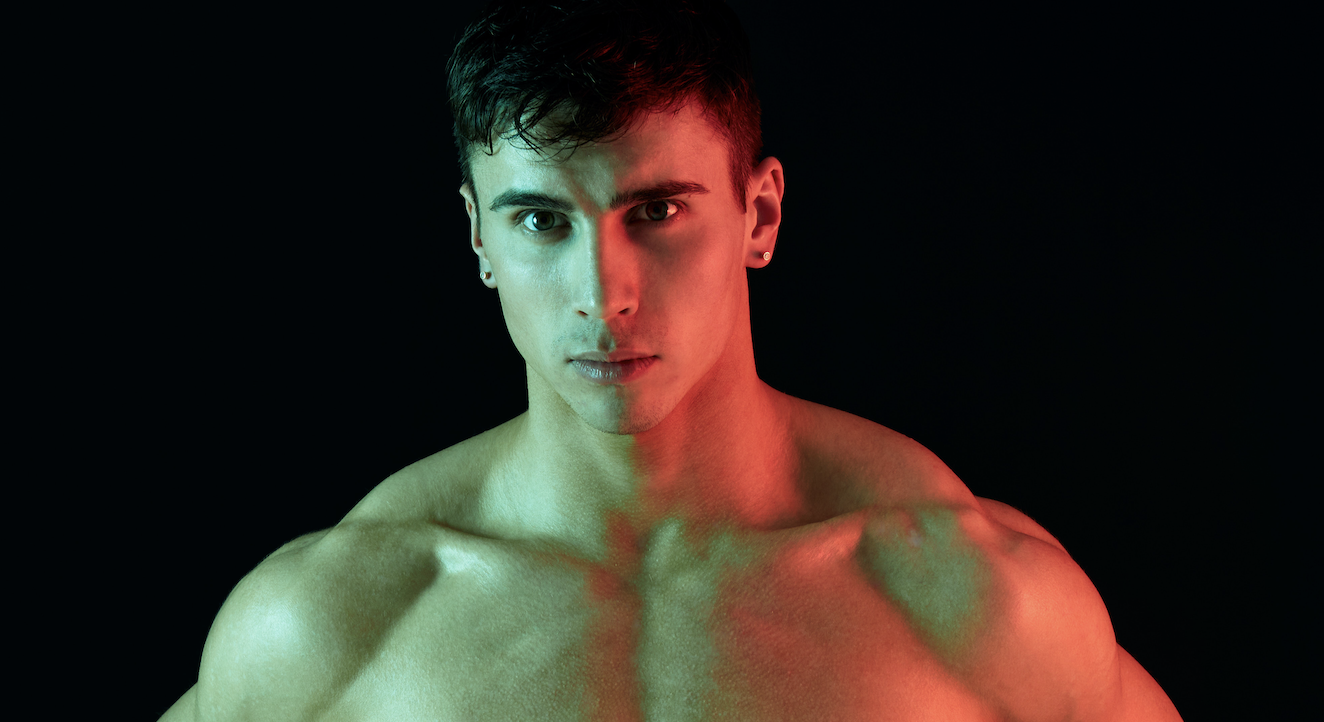 Introduction
Whether you're looking for relief from tension or just want to indulge in a relaxing body massage, finding the right masseur is crucial. After all, massage is about comfort and relaxation — and for many of us — it's about feeling safe to be vulnerable in a trusting environment.
For the LGBTQ+ community, finding an LGBTQ-friendly masseur and a space that is both welcoming and affirming can be a challenge. That's why FindMasseurs offers the largest directory of verified gay masseurs around the world.
When you book with one of our certified professionals, you know you're guaranteed to enjoy a luxurious and comfortable experience with someone who understands your needs. In this article, we'll discuss how to maximize comfort while getting the best gay bodywork on FindMasseurs.
What Is Gay Bodywork?
Gay bodywork is a massage-based practice that focuses on the needs of gay, bisexual and queer men. The goal of this practice is to provide relaxation, stress relief and comfort through customized bodywork and sensual massage. Gay bodywork can also be used to address physical/emotional issues and to promote overall wellbeing.
At FindMasseurs, we understand the importance of finding and connecting with gay masseurs who are qualified and experienced in providing these services. We provide verified client reviews of certified masseurs, so you can feel safe knowing you are in good hands.
Our verified masseurs are experts at combining their knowledge of muscular anatomy with therapeutic, relaxation-based massage techniques. With our variety of gay bodywork services, you can trust that you will be comfortable and relaxed from start to finish.
Benefits of Gay Bodywork
Gay Bodywork is designed specifically to help you relax and recharge, so it's no surprise that it can offer some major benefits. From relieving stress to helping with physical problems, Gay Bodywork can go a long way towards improving your overall health and wellbeing.
Here are some of the top benefits of Gay Massage:
– It can help relieve stress and tension. Gay Bodywork helps break up knots in your muscles and relax the body, leaving you feeling more relaxed and energized.
– It helps with physical problems. By using their intuition and knowledge, gay masseurs are able to provide an intuitive bodywork experience that works to reduce pain, improve endurance and increase flexibility.
– It offers erotic shiatsu bodywork. Erotic shiatsu combines sensual massage with pressure points from traditional Japanese acupressure techniques for a truly unique experience that can leave you feeling relaxed, connected and fulfilled.
Types of Massage Services Offered on FindMasseurs for Gay Men
FindMasseurs.com offers a variety of massage services tailored to the needs of gay men. From Swedish massage to deep tissue and sports massage, users can easily find the perfect masseur on FindMasseurs. All masseurs provide professional-grade services, so you can make sure you're getting the best experience possible.
Furthermore, experienced masseurs on FindMasseurs have developed specialized massage techniques meant for gay men. This includes "Outcall Massage," which allows users to receive a massage in their own home (or hotel) from a certified male provider. There are also "On-Demand Massage" services that allow users to book an appointment with a verified masseur in just minutes.
No matter what kind of service you are looking for, rest assured that experienced and verified masseurs on FindMasseurs will treat you with the utmost respect and top-notch service.
How to Find Professional and Verified Masseurs Easily on FindMasseurs
Finding the right masseur just got a whole lot easier with FindMasseurs. On their comprehensive directory, it is easy to find certified and verified masseurs that specialize in gay bodywork. It only takes a few clicks to connect with one of the 1,500+ gay masseurs available on FindMasseurs.
Our website has you covered whether you are looking for an intimate massage, reflexology session, or a more therapeutic type of bodywork. They have experienced masseurs listed from all over the world—FindMasseurs makes it possible to find the best masseur in your area, or even take your search global!
Once you have found the right masseur, you can get in touch through their secure messaging system and arrange your appointment. It's as simple as that, and you can look forward to enjoying some much-needed relaxation soon!
Tips for Maximizing Comfort & Relaxation With Your Masseur
When booking a massage, comfort and relaxation are key. With over 1,550 verified gay masseurs on the FindMasseurs directory, you can rest assured that all the information you need to ensure a good experience is readily available.
To maximize your comfort and relaxation during your massage, here are some tips for choosing the right masseur for you:
1. Read Professional Reviews: Reviews from past clients will give you an idea of what to expect from a masseur's technique and level of professionalism.
2. Ask Questions: Don't be afraid to ask questions about a masseur's qualifications, experience, or list of services they provide.
3. Book Longer Sessions: A longer session allows for more time to apply different techniques at deeper levels, increasing a client's chances of achieving their desired therapeutic outcome.
4. Set Goals: It's important to set goals when trying out new therapy techniques with a male massage therapist as that will help facilitate the development of an individualized plan that best meets your needs.
5. Schedule Regularly: Making regular massage appointments with the same masseur allows for improved communication over time and helps them get to know exactly how your body works and responds.
By following these tips, you ensure maximum comfort and relaxation during your gay massage session with a verified masseur on FindMasseurs!
Common Questions About Gay Massage on FindMasseurs
Are you considering using FindMasseurs to explore the benefits of gay massage? You're in luck! Our directory includes more than 400 male masseurs from around the world. But as you begin your journey into this world, here are some common questions to get you started:
### What is Gay Massage?
Gay massage typically encompasses a range of massage therapy techniques, all provided by male massage therapists to male clients. This style of therapy varies from traditional practices in its focus on sensual touch as well as therapeutic techniques, with a goal of providing relaxation and stress relief.
### What Should I Expect From a Gay Massage?
Your session will begin with an open dialog between you and your massage therapist. You'll discuss areas that need extra attention, and any preferences or boundaries that need to be set before the session begins. Then it is time for the therapist to work their magic – expect gentle yet firm strokes that envelop your body, providing you with ultimate relaxation and comfort.
### How Do I Find a The Right Masseur for My Needs?
FindMasseurs makes it easy to find a masseur who fits your needs – simply use our search filters or browse our list by location and specialty services. If there's someone special who catches your eye, take an extra step to verify their credentials by reading through their reviews and biographies on our website before booking.
Conclusion
From increased comfort levels, to greater relaxation and the comfort of knowing you are in the care of a verified gay masseur, FindMasseurs makes it easy to get the best gay bodywork available. Each masseur offers their own individual massage style and range of services, ensuring that you get the perfect treatment for your needs.
Utilize FindMasseur's comprehensive search filters to pinpoint the perfect gay masseur in your area and take control of your relaxation. With certified gay masseurs offering a range of massage services, you can be sure of having a positive and comforting bodywork experience designed just for you.