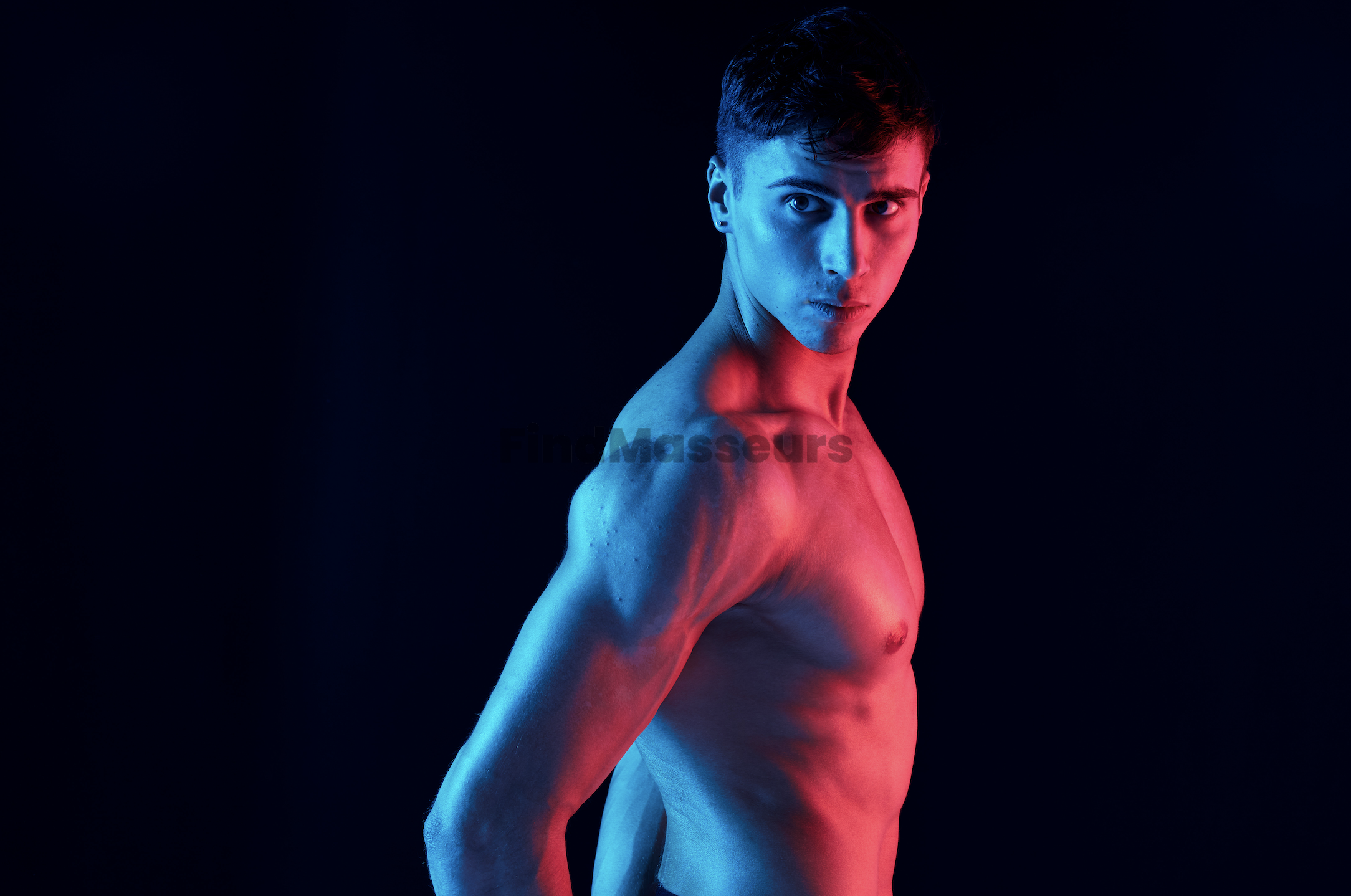 Introduction
You're in New York City and you're looking for a great m4m massage. Where do you go?
If you're looking for a great massage experience, look no further than FindMasseurs. We are the largest and most trusted online directory of gay male masseurs, and we can help you find the perfect masseur for your needs. Whether you're looking for a relaxing Swedish massage or a more intense deep-tissue massage, we can connect you with the perfect masseur for your needs.
Take a look at our directory and find the perfect masseur today!
What Are the Benefits of Gay Massage in New York?
You might be wondering what the benefits of a gay massage are.
Well, gay massage offers many benefits for gay men. For starters, it helps improve overall blood circulation, which can lead to a healthier body and mind. What's more, there are a wide variety of services offered in New York for gay massage, such as Swedish massage and deep tissue massage. This means that you can find the perfect type of massage to suit your individual needs. Finally, gay massage can offer relief from muscle soreness, fatigue, stress and anxiety.
Types of Massages Offered by FindMasseurs
You're probably thinking, "What can I expect from a gay massage in New York?"
First and foremost, all of the masseurs on FindMasseurs are experienced and offer a variety of massage techniques. Whether you're in the mood for a deep tissue massage or a more sensual experience, we've got you covered. In addition, our masseurs can provide in-call appointments and mobile massages, so you can enjoy your sensual massage experience in the comfort of your own home.
Get Acquainted With FindMasseurs in New York
If you're looking for the best gay massage experiences in New York City, then you need to check out FindMasseurs.com.
With over 10 years of experience in the industry, we are the definitive authority on finding the best masseurs in any city. Our site offers reviews, photos and contact information for some of the best male massage therapists in NYC, so you can book with confidence.
We also offer a range of services, including erotic massage, sensual massage and nude massage. So whatever your needs, we have you covered.
How to Choose the Right Gay Masseur for You
Making sure you choose the right gay masseur for the job can make or break your massage experience! So how do you do it? With FindMasseurs, finding the perfect masseur is easier than ever. FindMasseurs has hundreds of gay masseurs available in New York, so you'll have plenty to choose from. Each masseur offers different services, and their rates vary too—so don't forget to do some research beforehand.
Plus, with FindMasseurs customer reviews, you can see what other people have to say about a particular masseur before booking an appointment! Their reviews are a great way to help customers make an informed decision. After all, no one wants to spend time looking for the perfect massage only to be disappointed in the end. So whatever your needs may be, putting in a little extra effort can go a long way in creating an amazing massage experience!
Where to Find a Gay Massage in NYC
If you're looking for the best gay massage experiences in New York City, you've come to the right place! New York is one of the top cities to find gay massage services, and with so many great options, it can be difficult to know where to start. Thankfully, FindMasseurs.com is a great resource to locate a masseur who specializes in male massage and m4m bodywork. With over 1,000 listings in Los Angeles from trained professionals across the city, there's sure to be someone who's perfect for your needs.
Another great option is FindMasseurs which has several listings for gay massage in New York City, New York. From sports massages and deep tissue massages to Swedish massages and hot stone therapy – whatever kind of treatment you're after, there's bound to be something that fits the bill. So if you're looking for some relaxation and pampering – a gay massage in New York City might be just what you need!
FAQs About Using FindMasseurs for a Gay Massage in New York
If you're looking for a gay massage in New York, you might have some questions. Luckily, we can answer them all! With FindMasseurs, you can find an amazing selection of masseurs worldwide. If you're looking for someone who specializes in other treatments like facials or nails, FindMasseurs is a website that allows you to connect with experienced male masseurs and therapists. And if you want your experience to be even more luxurious, Men Spa is a well-serviced massage venue in New York City that offers full spa treatments and massages from qualified professionals.
Conclusion
When it comes to the best gay massage experiences in New York, you can't go wrong with FindMasseurs. We have a wide selection of talented and qualified gay masseurs who are passionate about providing the best possible service. From sensual to therapeutic, our masseurs are sure to leave you feeling refreshed and invigorated. Contact us today to book your appointment!