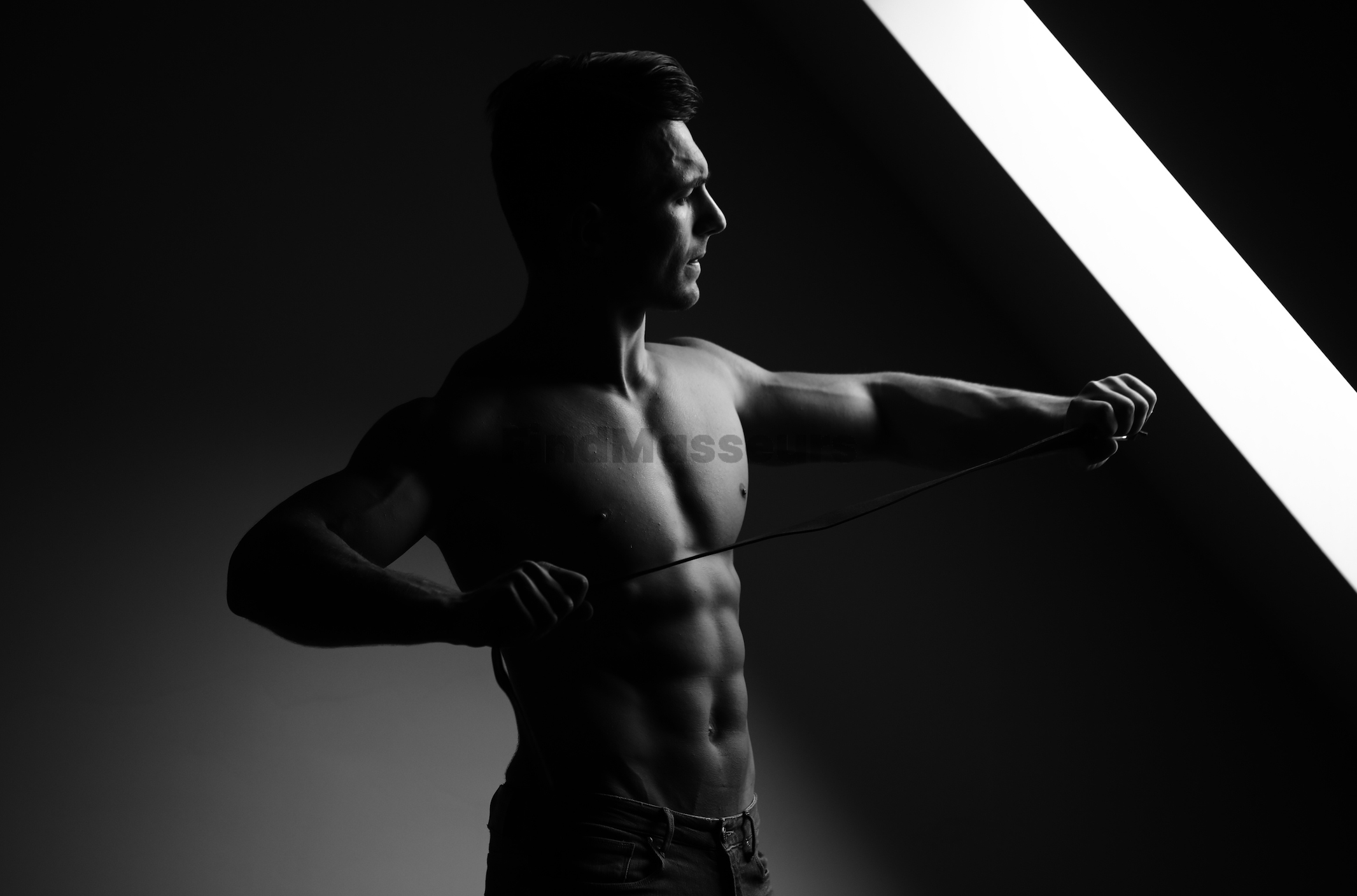 Introduction
If you're feeling a little tense and in need of some relief, then you've come to the right place. The next time you head over to FindMasseurs for your M4M massage services, make sure to go all in! We know it can be a minefield trying to find the best masseur for your money, so we thought we'd give you a run-down of the benefits of choosing FindMasseurs.
From everything from an improved business reputation to better visibility and higher customer ratings, there's no better way to promote your m4m bodywork services. Plus, you won't have to worry about people thinking that you're just trying to get an extra massage or two on the side – because why else would someone choose FindMasseurs? Here are a few reasons why it pays off to register with us.
What Is FindMasseurs and How It Works
Are you a gay masseur itching to advertise your skills and services to the world? Look no further! FindMasseurs is the perfect site for you to do just that.
FindMasseurs is an adult, male-targeted website that allows gay masseurs to easily and conveniently advertise their m4m bodywork services. Not only will your profile be seen by potential clients in your local area, but also folks looking for your unique services worldwide!
Posting a profile on FindMasseurs is simple and hassle-free. All you have to do is log onto the website, fill out some information about yourself and what type of massage services you offer, upload your photos, and voila! You'll be connected with potential clients in no time. What's even better is that FindMasseurs is committed to helping gay masseurs live their passions—safely and securely.
Features of FindMasseurs That Attract Gay Masseurs
You might be wondering why gay masseurs choose FindMasseurs to advertise their m4m bodywork services. After all, there are plenty of other options out there.
But don't just take our word for it — here's what makes FindMasseurs the go-to choice for gay masseurs:
– **FindMasseurs.com connects gay men with experienced masseurs**: Whether you're looking to be a paying customer or a service provider, you can rest assured that all the masseurs on FindMasseurs have been vetted and chosen based on experience and quality.
– **FindMasseurs.com offers specialized services in male massage and m4m bodywork**: Being gay-owned and operated, we know first hand how important it is to find people who understand the needs of a male customer when it comes to m4m bodywork. So we make sure to provide an environment where everyone feels safe and respected.
– **FindMasseurs.com provides gay masseurs a platform to advertise their offerings**: As a service provider, you can create an individualized profile where you can showcase your skills, list your prices, and tell potential customers what kind of services you offer — all from the comfort of your own home!
Safety & Security for Both Masseur and Client
It's no secret that clients feel safer when they book an erotic massage with a female masseuse, but male massage therapists can still feel safe and secure when advertising their m4m bodywork services on FindMasseurs.
With FindMasseurs, both the masseur and client are provided with an extra layer of security. For example, mobile massage therapists take extra steps to ensure safety for both parties:
– Proactively communicating with clients to ensure clarity of service expectations
– Partnering with third-party verification companies to verify each account
– Collecting ID information from both the masseur and client
– Offering multi-factor authentication for added security
FindMasseurs provides a secure platform for clients seeking m4m massages and gives male massage therapists more visibility in the marketplace so they can level the playing field with female bodyworkers. And everyone can feel safe in the knowing that their well-being is taken care of by FindMasseurs.
How to Use FindMasseurs Effectively as a Masseur
As a masseur offering M4M massage services, you want to maximize your reach and get seen by the right people. If this is the case, using FindMasseurs could be an effective way to do it. Here's what you need to know about how to get the most out of FindMasseurs:
### Get Found
FindMasseurs.com is a free resource for men to find massage therapists and bodyworkers. Using it as a platform provides you with a better opportunity for increased exposure and wider reach. Not only that, but it helps provide clients with answers to their important questions including: 'Why should clients choose you over other massage therapists?'
### Build Your Brand
Take advantage of all of the features FindMasseurs has to offer – from customizing your profile page with pictures and details about your services, to offering multiple methods of contact on your listing page. Having an attractive profile helps build brand trust and entice potential clients.
### Grow Your Business
FindMasseurs allows you to offer incentives such as discounts or gift certificate giveaways, so that you can attract more customers and boost sales without paying any money upfront. You may even consider adding additional services if there's enough demand in your area; this will help increase visits from potential customers looking for particular treatments or bodywork services.
Advantages of Using FindMasseurs Over Other Outlets
If you're a gay masseur looking to expand your reach and get connected with people, then FindMasseurs is the perfect platform for you! Here's why it's better than any other alternative:
### Reach
FindMasseurs has a global reach with over 1550+ masseurs featured on its platform. This means you can connect with potential clients from all around the world, giving you an unparalleled opportunity to grow your business.
### Reviews and Ratings
Part of what makes FindMasseurs stand out is its built-it reviews and ratings system. Every masseur listed on the platform can be easily found and rated by customers, allowing them to have a better understanding of the masseur's skills and experience before booking.
### Easy to Use
The process of registering as a masseur and advertising your services couldn't be easier. With just a few clicks, you can create a profile listing out your services and locations. And thanks to FindMasseurs' simple user interface, it won't take long for potential customers to book you for their next massage session!
Strategies to Build Up Your Clientele on FindMasseurs
So you've made the right decision and you want to get started – congratulations! Now, let's talk about how to actually use FindMasseurs to build up your clientele.
First, make sure that your profile is comprehensive and complete. List all of the massage services that you offer, as well as any other pertinent information such as hours of availability or payment methods accepted. You should also consider including a nice-looking picture so potential clients can see what you look like.
Second, use the amazing search feature on FindMasseurs to make sure that your profile appears in searches for gay masseurs in your area. This way, even potential clients who don't know about FindMasseurs can find you easily.
Third, take advantage of the tools provided in FindMasseurs to market your massage business effectively. Consider offering discounts or special deals; this will help draw customers in and keep them coming back for more! Also be sure to post regular updates on social media sites like Instagram and Twitter so that your followers are always kept up-to-date on the services offered by your business.
Conclusion
So, if you're looking for an intuitive and easy-to-use platform to advertise your m4m massage services, then the choice is clear – FindMasseurs. With its world-class features and ethical guidelines, it is a safe environment that enables you to truly connect with your prospective clients in the most effective manner possible!
Plus, with their dedication to helping gay masseurs like yourself to connect with the right kind of clients, it's clear they're not just your average massage directory – they're your partner in success! So why wait? Get started on FindMasseurs today and see the massage benefits for yourself!