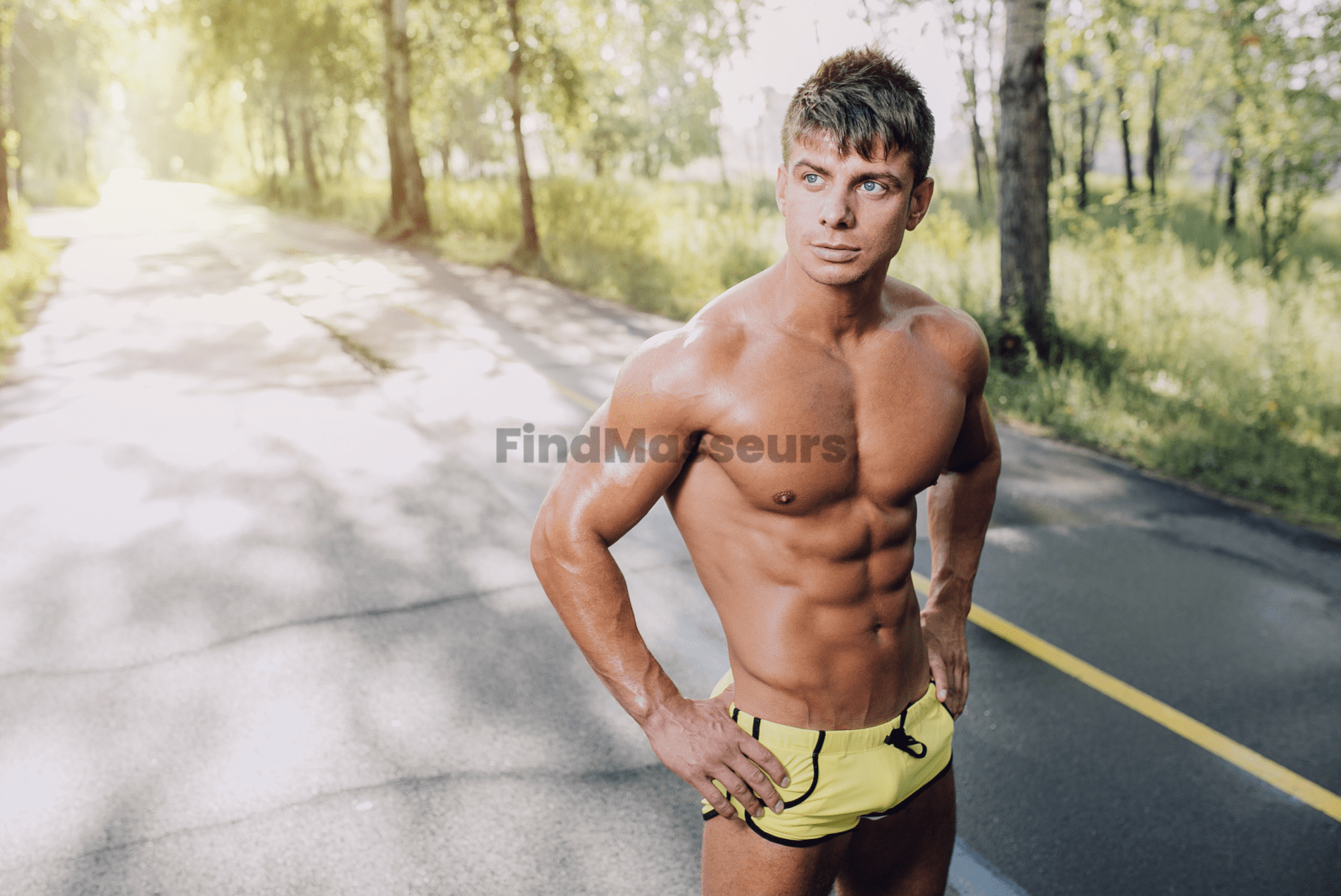 Introduction
Imagine this: You're in need of a massage, but you don't want just anyone touching your body. You want an expert—someone who will know just where to apply pressure, how to soothe your muscles, and how to leave you feeling refreshed and rejuvenated.
That's where FindMasseur comes in. We're the leading online directory for gay masseurs, and we're here to help you find the perfect one for you. With our extensive database of qualified professionals, all you have to do is choose the one that's right for you.
We know that finding the right masseur can be a daunting task, so we've made it easy for you. Our profiles include photos, bios, and reviews from our clients, so you can be sure you're making the right choice. No more guessing; no more waiting. With FindMasseur, you can find the perfect masseur for your needs today.
Introduction to FindMasseurs
You're looking for a great gay massage, but you don't know where to start. Relax, we can help.
FindMasseurs is a global directory of over 3,550 gay massage therapists. We offer locations, reviews, and other information on each masseur to help you find the perfect one for you. Our service provides both in-home and outcall male massage services, so you can find the right fit for your needs.
What the Available Gay Masseurs Offer
When you're in need of a good massage, where do you go?
Most likely, you'll search for a masseur in your area. But what if you don't want to leave the house, or you're traveling and don't know anyone in town? That's where FindMasseurs comes in.
We offer a worldwide directory of more than 400 cities, each with its own selection of qualified, professional masseurs. You can filter your results according to preferences like age, body type and ethnicity, making it easy to find the right masseur for you.
All of our massages are performed by men, aka masseurs. This ensures that you get the expert touch that you deserve.
The Range of Services Provided by Gay Masseurs
You're looking for a professional massage, but you don't want to go to just any masseur. You want a gay masseur who understands your needs.
Thankfully, FindMasseurs is here to help. We have a wide range of qualified and experienced gay masseurs available, so you can find the perfect one for you. Services may include male therapeutic and erotic massage, as well as other bodywork services such as day spa treatments. So whatever your needs, we have the perfect masseur for you.
What Makes FindMasseur's Gay Masseurs Unique?
So, what makes FindMasseur's gay masseurs unique? Well, first of all, they specialize in M4M (male on male) bodywork. They offer a variety of massage techniques and can provide both therapeutic and erotic massage services. Whether you're looking for deep tissue massage, Swedish massage, Thai massage or sports massage, FindMasseur's gay masseurs are available to help.
What's more, these skilled professionals also offer a range of other services such as hot stone therapy, reflexology and aromatherapy. Not only do they have the expertise to deliver an unforgettable experience, they look to understand the needs of their clients and strive to provide the best possible service.
Benefits of Booking a Session With a Gay Masseur
Booking a session with one of the available gay masseurs on FindMasseurs can be both an exciting and relaxing experience. Whether you're looking for an intense massage to work out tight muscles or a soothing oil massage to soothe away stress, there's something for everyone. And because FindMasseur's is a reputable site, you can feel confident when searching through their different massage therapists.
Nuru massage is especially beneficial, as it offers many advantages such as increasing circulation, reducing muscle tension and helping to relax the mind. It is also known for its spiritual benefits of promoting peace and harmony. Additionally, FindMasseur's offers a trusted network of therapists that you can book with right away. No matter what type of massage you're looking for, they have what you need!
FAQs About FindMasseur's Gay Masseurs
If you're looking for the best gay masseurs in your city, you need to check out FindMasseurs. With more than 3000 registered massage therapists around the world, they make it easy to find a great gay masseur near you.
Their gay masseurs offer therapeutic massage and erotic massage for gay men, so whatever kind of massage experience you're looking for, you'll be able to find it on their platform. To ensure your satisfaction, our directory offers detailed profiles and honest reviews from happy clients so that members can get the best out of the platform.
Whether you need a relaxing massage or something more sensual, FindMasseur's professional gay masseurs have got what you need.
Conclusion
So, if you're looking for an intimate, sensual, and relaxing massage experience, be sure to check out FindMasseur's roster of gay masseurs. Our masseurs are experienced and professional, and they're available to provide you with the massage of your dreams. Contact us today to get started!