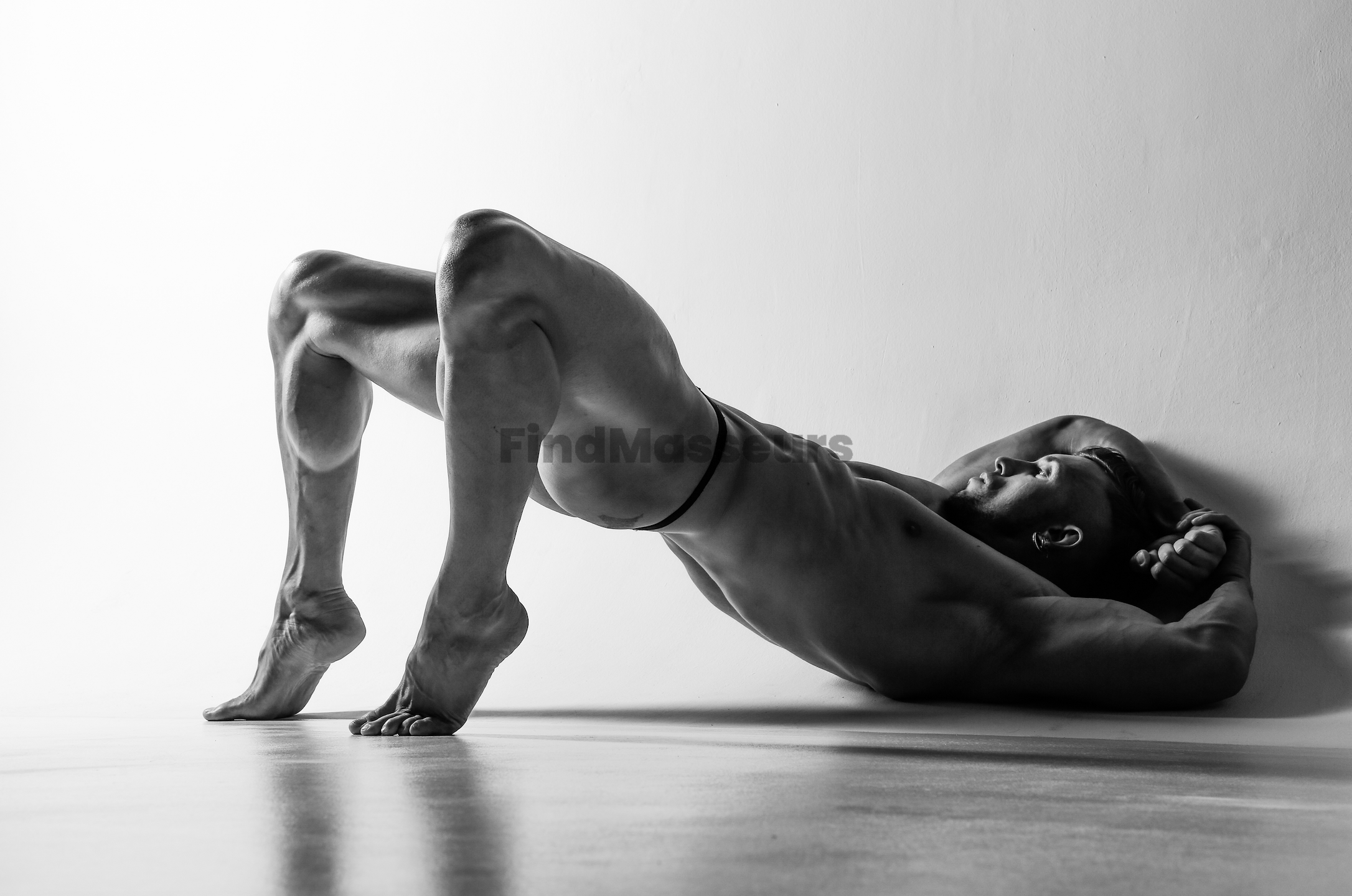 Introduction
Whether you're living in New York or visiting on vacation, a massage is one of the treats you just can't pass up. But the thought of finding a reputable and experienced massage therapist can be daunting. It's important to make sure that you select a massage therapist who is qualified and trustworthy – and that's where FindMasseurs comes in.
We've done the hard work sifting through reviews of some of the best massage therapists in New York, so you don't have to. Here we'll share real reviews from real people regarding their experiences with massage therapists in the area, helping you find the perfect fit for your bodywork needs. Whether regular visits for maintenance, a special occasion splurge or emergency relief from stress, FindMasseurs has you covered.
What FindMasseurs Is and How It Can Help You
FindMasseurs is the premier directory of over 1550+ gay-friendly and hetero-friendly masseurs worldwide. This platform provides real customer reviews on bodywork services in major cities like New York, Los Angeles, Miami, and San Francisco. For customers looking to find a great masseur and for masseurs looking to promote their services, FindMasseurs is an excellent resource.
The reviews are provided by verified members who have undergone bodywork treatments. The platform allows members to rate their experience on key criteria such as customer service, massage performance, pricing, location, and the overall atmosphere of the session. With FindMasseurs' comprehensive reviews from real customers, you can be sure that you'll always have the information you need to make an informed decision about selecting a masseur.
Real Reviews of Massage Therapists in New York
When looking for a massage therapist, you want to make sure that you are getting the best possible service. While Yelp has some of the best reviews of massage therapists in NYC, there are other resources available to help you with your search.
FindMasseurs provides an online directory of massage professionals in New York City, making it easy to find the right therapist for your needs. Plus, its online reviews are checked and verified by real customers who have personally experienced their services. This means that you can feel confident that the massage therapist you select will provide exceptional service.
In addition, RubPage is another great resource for reviews on massage therapists in the NYC area. They have a comprehensive list of ratings and feedback from past clients, so you can be sure that you are getting a quality erotic massage in New York from a female professional.
Types of Massage Services Available With FindMasseurs
Using FindMasseurs to find a massage therapist in New York? You are in the right place! With over 1,500 masseurs to choose from, you can find the perfect massage experience for you. There's something for everyone – whether it's traditional therapeutic massage, energy therapies like Reiki or Shiatsu, or corporate chair massage – your needs will be taken care of when you choose FindMasseurs.
Plus, if you're looking for some peace of mind before selecting a therapist, you can check out the reviews from previous customers. That way, you can make sure your massage experience is perfect and exactly what you're looking for. FindMasseurs also offers different types of gay massages and reviews to help guide your decision-making process.
Different Specialties of Massage Therapists in New York City
New York City is full of licenced massage therapists that are highly-skilled and offer a variety of specialties. From Swedish to Deep Tissue massage, you can book a massage tailored specifically to your needs.
### Deep Tissue Massage
This type of massage therapy uses firm and slow strokes to reach deeper layers of muscle and connective tissue. It is often recommended for people who have specific muscle tension or pain in isolated areas.
### Swedish Massage
Swedish massage uses softer strokes on the bonier and more delicate parts of the body, as well as firm strokes to target knots. This specialised type of massage is generally used to relax the entire body while still providing relief from muscular tension.
### Full Body Massage
This comprehensive massage therapy focuses on releasing tension across the entire body through techniques such as kneading, long strokes and circular movements. It is ideal for those who want an all-over relaxing experience.
Whether you're looking for a local masseur in New York City or elsewhere, finding a professional therapist with the right specialty can be daunting. Fortunately with popular reviews sites like Yelp, RubPage, and FindMasseurs, you can easily find real opinions from trusted sources to ensure you make the best choice for your needs.
Benefits of Having a Professional Massage Therapist in New York
Whether you're looking to relieve tension from stress or musculoskeletal pain, a professional massage therapist can help. By combining their knowledge with tailored bodywork, they bring a range of health and wellness benefits.
Massage therapy has been known to:
– Reduce pain and discomfort
– Improve joint mobility
– Calm the nervous system
– Stimulate circulation
– Enhance relaxation and reduce stress
For men looking for the best massage therapists in New York, FindMasseurs is an online directory that has real reviews from clients. As a result, you can find qualified gay massage therapists close to your area that have positive feedback from previous customers.
How to Choose the Right Massage Therapist for You
Choosing the right massage therapist can be a daunting task, but it's important to research properly in order to ensure a positive experience. Here are some tips to help you find the perfect massage therapist:
### Check Qualifications and Experience
It is important to determine if the massage therapist has completed the necessary training, is licenced and insured, and has experience performing the type of massage therapy you are seeking. All of this information should be available on FindMasseurs.
### Read Online Reviews
Online reviews can provide invaluable insight into what you can expect from a particular service provider. Take your time when looking for reviews as they can give you an indication of how much attention a masseur pays to detail and how well they take care of their clients.
### Look for Masseurs Specialised in the Technique of Your Choice
Not all massage therapists specialise in the same technique; some specialise in Swedish or deep tissue massages, while others may offer sports massages or trigger point therapy. Make sure to find someone who specialises in the technique that best suits your needs so that you can get the most out of your session.
Conclusion
The best massage therapists in New York, who have earned the great reviews and highly recommended ratings on FindMasseurs, can all be found in one place. From a relaxing Swedish massage to a targeted deep tissue massage, you can find it all on FindMasseurs in New York.
Whether you're looking for therapeutic pain relief from chronic conditions or just want to relax and unwind, the best massage therapists in New York and the readily accessible reviews on FindMasseurs make it easy to find the perfect massage for you. The time for pampering yourself is now!