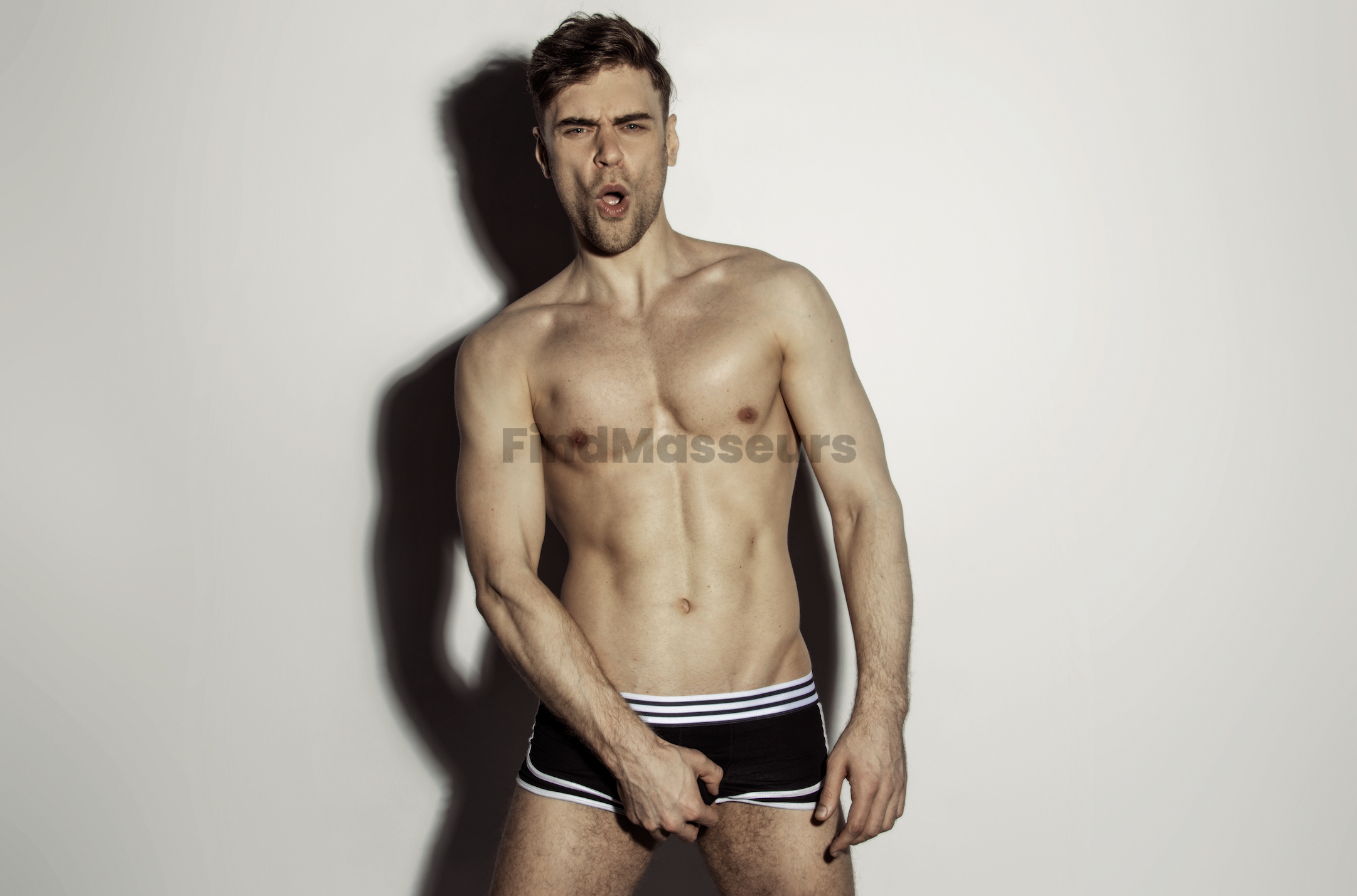 Introduction
Are you looking for a massage m4m or gay masseur? Whether you are looking for a sensual and erotic massage or a deep tissue healing massage, the experts at FindMasseurs can help you find the perfect local gay masseur for your needs.
FindMasseurs connects gay men with professional and certified masseurs who are experts in their field and have years of experience providing quality massage services. With FindMasseurs, you can explore local masseurs in your area quickly and easily to find the perfect match for your massage needs.
So if you're in the market for a gay masseur near you, don't waste your time searching through endless online ads or waiting hours on end for an appointment. Check out FindMasseurs today to easily connect with local professionals who can provide the services that meet your exact needs.
What Motivated FindMasseurs to Launch
If you're looking for an intimate and sensual experience, look no further than FindMasseurs. With over 1550+ registered masseurs located in cities around the world, they are making it easier than ever to explore local gay masseurs near you.
FindMasseurs was started with a mission to provide an easy and convenient way to select male bodywork from a pool of available therapists and be able to book them remotely in advance. They are dedicated to connecting clients with qualified practitioners who specialize in M4M/male bodywork for an erotic and sensual experience that is perfect for relaxation, healing, and pleasure.
With FindMasseurs, you'll be able to explore listings for masseurs near you that offer the perfect blend of therapeutic massage sessions and relaxation therapy. Each masseur has their own unique skillset so you can rest assured that your session will be tailored to your individual needs. Try FindMasseurs today and find the perfect male massage experience!
Benefits of Using FindMasseurs to Find Gay Masseurs
Finding a local masseur offering massage services for gay males has never been easier. With FindMasseurs you can connect with thousands of professional masseurs from around the world. Whether you're looking for a relaxing Swedish massage, deep tissue massage or sports massage, FindMasseurs has you covered.
By using their convenient search feature, you can easily find masseurs available in your area. From there, you can filter options by location, type of massage and therapist specialties. Plus, each masseur profile includes ratings and reviews left by other members – helping you make an informed decision when choosing a local gay masseur.
Overall, FindMasseurs makes it easy to discover qualified professionals near you offering custom massage services tailored to gay men. With over 1,500 male masseurs worldwide available through the platform – it's never been more accessible to find the perfect match for your individual needs and preferences.
How to Use FindMasseurs for Successful Search Results
Getting the best experience from FindMasseurs doesn't have to be intimidating. With just a few clicks, you can have access to over 1550+ male massage therapists around the world.
Here's how to get started:
1. Use MassageFinder – the directory from FindMasseurs, where you can search based on location, specialty, or price range.
2. Try Gaymassage – a leading online resource that aggregates masseurs offering M4M (male-to-male) bodywork services.
3. Utilize Massuerfinder – a new online directory that offers listings and profiles of male massage therapists near you.
When it comes to finding a local gay masseur, the best bet is to use one of these specialty directories for comprehensive results tailored to your exact needs and location. With so many highly skilled professionals all in one place, there's no better place than FindMasseurs to find your perfect massage match!
Types of Massage Services Offered on FindMasseurs
Whether you're looking for a therapeutic massage or an erotic experience, FindMasseurs has you covered. FindMasseurs offers over 1550+ male masseurs worldwide providing a range of m4m massage services, including male massage, gay massage, and even sensual and erotic massage.
You can find male masseurs in major cities all over the world, such as New York City, Los Angeles, Chicago and more. Services like Male Massage Ease allow you to book an appointment directly with the masseur of your choice.
No matter what kind of relaxation you are seeking, FindMasseurs provides a wide selection of options to choose from. Whether it's deep tissue massage or Swedish massage that you're after, their searchable directory allows you to filter by location, specialty and more to find the perfect masseur for your needs.
Experience luxury tailored just for you with the help of FindMasseurs. Experience a new way to relax and unwind today!
What Sets FindMasseurs Apart From the Competition
With over 1,550 gay masseurs worldwide and growing, FindMasseurs offers a comprehensive directory of M4M bodywork options around the world. Its user-friendly search algorithm makes it easy to narrow down exactly what you're looking for by location. Whether you're new to the area or just looking for a different masseur with whom to have an unforgettable experience, you'll find them on FindMasseurs.
What sets this service apart from the competition? The vast array of reviews, sorted by location and type of massage. Here, you can read first-hand reviews from customers who have had experiences with their chosen masseur, along with their personal ratings so you can get an idea of who is best suited to your needs. This allows you to find the perfect match for your ideal massage session.
What Safety Tips Are Included on the Platform
Explore Gay Masseurs with confidence and security on FindMasseurs, a platform designed to keep you and your clients safe. The platform has developed an array of safety tips to ensure that your massage session is secure.
Here are a few tips to keep in mind before taking on a new client:
* Screen clients to make sure they are legitimate massage therapy clients.
* Respond to inappropriate requests by ending the conversation or the session immediately.
* Safety begins when the client calls for an appointment: make sure to obtain their name and contact information.
By following these tips, you can safely explore local gay masseurs with peace of mind on our platform.
Conclusion
In short, gay massage is an incredibly intimate and therapeutic experience. It is also a great way to explore your sexuality in a safe and relaxed environment, so why not take advantage of FindMasseurs' amazing search engine and find a local masseur near you?
No matter what type of massage you are looking for, FindMasseurs has the perfect gay masseur to meet your needs. With their comprehensive database of gay masseurs, you can find a provider that suits your budget and schedule. If you are feeling a bit adventurous after reading this article, you can even book a session with a gay masseur you have never met before.
Exploring different massage experiences with FindMasseurs can be a great way to get to know yourself better and learn more about the benefits of massage. With their secure and reliable website, you can be sure that you are in safe hands from start to finish. So what are you waiting for? Go explore the gay massage world with Find