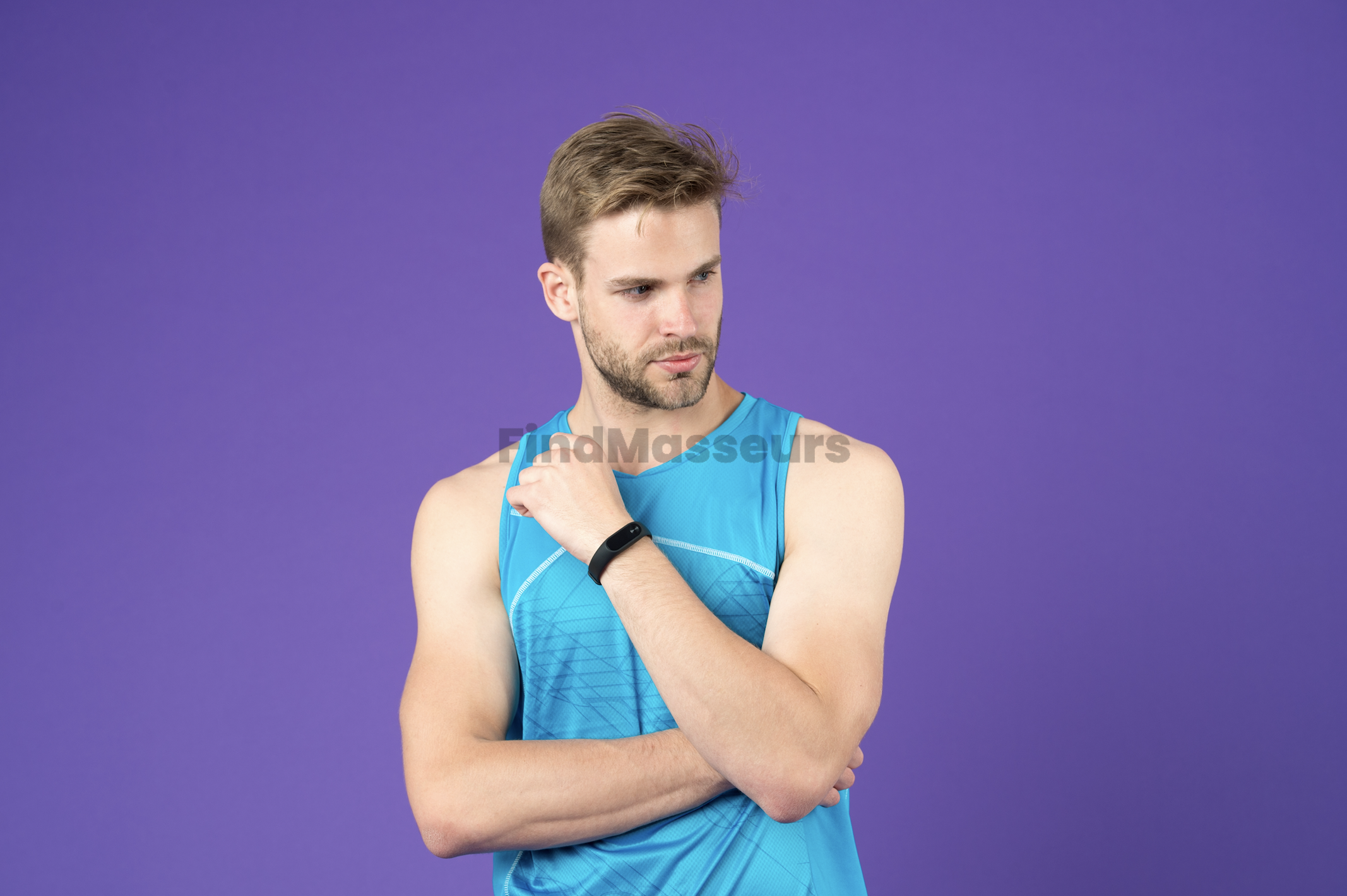 Introduction
Are you looking to treat yourself to the ultimate sensual massage in Chicago? Look no further than FindMasseurs, the premier source for gay massage in the city. Whether you're into deep tissue, Swedish, hot stone, or shiatsu massage, FindMasseurs has got you covered with a variety of qualified masseurs ready to provide an unforgettable experience.
Forget all those dark alleyways and sketchy websites—FindMasseurs offers a safe and secure platform to connect with certified gay massage therapists. Each masseur is required to pass a background check and must provide his certification before appearing on the site so that you can trust that your session is both pleasurable and legal. All of our masseurs are experienced professionals dedicated to providing quality service, so you know that your experience will be top-notch.
What Is FindMasseurs & Why It Stands Out
Are you looking for the best source of erotic gay massage in Chicago? Enter FindMasseurs—a free resource directory for men who want to find the perfect massage therapist for them. Search through the thousands of massage therapists listed on their website and find exactly what you need.
What makes FindMasseurs stand out from similar websites? They offer a reliable way to advertise services for massage therapists, which includes word-of-mouth. This means that potential clients can rest assured that they are getting an experienced and reliable therapist. In addition, since all of their massage therapists specialize in m4m erotic massage, clients can be sure that they will get the service they are looking for.
FindMasseurs is an oasis of gay massage in Chicago, providing a platform to quickly and easily find the right massage therapist. With its free resource directory and reliable advertising methods, FindMasseurs is truly one of the best sources of erotic gay massage in Chicago.
Types of Massage Services Available
At FindMasseurs, we understand the many different types of massage services that can be beneficial for gay men. From therapeutic and relaxation massage to sensual and even erotic massage, our directory of over 1550 gay masseurs will provide you with the best experience possible.
FindMasseurs offers a convenient online platform to search for a masseur in your area with just a few clicks. Whether you are looking for a deep tissue or acupressure massage to relieve pain and muscle tension or an exotic body rub to melt away stress, we have you covered! We also offer tantric massages for those seeking an intimate and spiritual connection.
No matter what type of massage you are looking for, FindMasseurs is the premier source in Chicago for all your massage needs. Our masseurs specialize in various techniques and styles, so you can find the perfect match for your needs. Plus, with our secure payment system, you can rest assured that your information will be safe!
Benefits of Gay Massage
When it comes to finding the perfect gay massage, there are many reasons why FindMasseur is the go-to source.
### Wide Selection
With an expansive directory of over 1500 masseurs worldwide, FindMasseur offers a wide selection of proficient and reliable masseurs who specialize in male massage, m4m bodywork, sensual massage and more. Whether you're looking for a gentle touch or a powerful rubdown, FindMasseur has options for everyone.
### Discreet Services
FindMasseur understands the need for privacy and discretion when it comes to gay massage services. That's why their directory is easy to use and all services are rendered in the utmost confidentiality, protecting your identity at all times. They also offer tips and advice on how to find a qualified masseur.
### Client Reviews
In addition to providing extensive information about each masseur listed on their directory, FindMasseur also features reviews from past clients that can help you make an informed decision when selecting a therapist. With this added feature, any questions or concerns you may have can easily be answered before committing to any service.
Gay Masseur Reviews & Ratings
When it comes to finding gay massage in Chicago, you want to make sure you get the best. That's why FindMasseurs is a favorite resource – with over 1,550 gay masseurs worldwide, you can trust their reviews and ratings to help guide your search.
FindMasseurs doesn't mess around when it comes to reviews – they offer raw snippets of what clients and professionals have experienced. Plus, their search results provide ratings so you can get a better idea of who might be the best masseur for your needs. Whether that's therapeutic, sensual or erotic massages, FindMasseurs is the place to go.
So if you're looking for an oasis of gay massage in Chicago – look no further than FindMasseurs!
Affordable Rates and Quality Services
Finding the perfect masseur in Chicago can be a difficult task, and an expensive one too. But with FindMasseurs, you don't have to worry about breaking the bank in order to find quality service.
Their network of over 1550+ trained masseurs offer services starting from as low as $80 for a 30-minute session. These experienced professionals understand the importance of a delicate balance between quality and affordability, and that's why they strive to bring you the best of both worlds.
And that's not all – to top it off, FindMasseurs adds quality Gay Escorts daily, so you'll never run out of options when it comes to finding something that suits your needs perfectly.
Finding the Best Gay Massage in Chicago
When looking for the perfect gay massage in Chicago, you need to go to the right source. Enter FindMasseurs: the oasis of gay massage in the Windy City. With over 1550 masseurs around the world, you can find trusted and qualified experts to give you a memorable experience.
You can take advantage of several useful search filters on the website that will get you to your ideal masseur. You can search based on:
– Location
– Gender preference
– Techniques offered
– Availability
Plus, each profile includes essential information about the masseur, such as photos, reviews and ratings from past customers. This lets you make an informed decision and know exactly what to expect. When it comes to getting a great gay massage in Chicago, FindMasseurs puts you in control!
Conclusion
For those looking for the ultimate in gay massage services in Chicago, FindMasseurs is hard to beat. Not only do they offer massage operators with the highest level of experience and training, but they also have a wide variety of massage styles, from deep tissue to light touch. They have one of the largest collections of male massage therapists in the city, so you can be sure to find the perfect one for you.
At FindMasseurs, it's easy to make an appointment, and their secure payment system means you can be sure to have a safe and secure massage experience every time. With easy search filters and detailed profiles of their masseurs, FindMasseurs is the go-to source for the ultimate gay massage experience in Chicago.