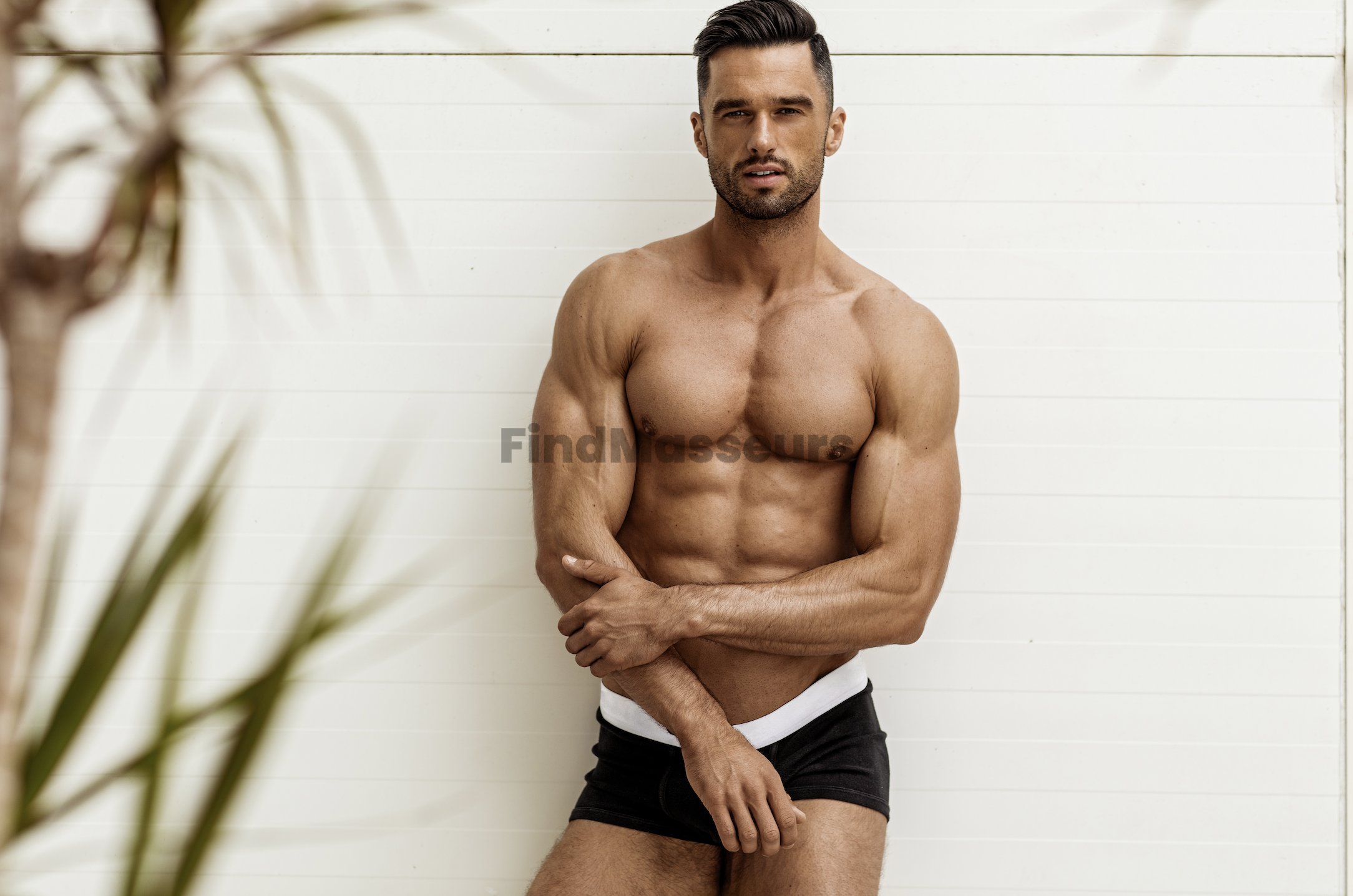 Introduction
Looking for a gay masseur? Look no further than FindMassseurs. Our directory is the biggest and best in the world, and we're constantly expanding our listings to make sure that you can find the perfect therapist for your needs.
Our therapists are skilled in a variety of massage techniques, so you're sure to find one that suits your needs. Whether you're looking for a deep tissue massage or a more relaxing Swedish massage, we have the perfect therapist for you.
So what are you waiting for? Browse our listings today and book your appointment with the perfect masseur!
What Is MassageM4M?
FindMassseurs is a one-of-a-kind gay massage directory that connects you with over 3550+ masseurs from all around the world. It offers a free basic membership, so you can explore all of its features without spending a dime. And it's easily one of the largest directories of its kind, making it your best bet for finding the perfect male therapist.
How to Find a Gay Masseur or Male Therapist
So, you're looking for a gay masseur or male therapist. Where do you start?
FindMassseurs is the biggest directory for gay massage in the world, and it has over 3550+ masseurs worldwide. You can search by location, making it easy to find a masseur who is close by. FindMassseurs also allows the user to search for local gay friendly masseurs, so you can be sure that you're comfortable with your therapist.
Types of Male Massage Sessions Offered
FindMassseurs is the world's biggest directory of gay massage therapists and masseurs. No matter where you're located, you're sure to find a qualified and experienced therapist who can meet your needs.
We offer massage services for men, women and couples, with a wide range of therapists to choose from. Whether you're looking for a professional gay masseur, or someone who is comfortable massaging both men and women, we have the perfect therapist for you.
Our top 25 therapists in London are some of the best in the business, and are available for appointments right now!
Benefits of Having a Regular Male Massage
Apart from the incredible convenience of using the FindMassseurs directory, having a regular male massage also has some great benefits. Male massage therapists are experienced in working with bodies of all shapes and sizes, so they can help to create tailored treatments to suit your needs.
Having a massage can be incredibly therapeutic and help to improve your mood and reduce stress levels. Moreover, FindMassseurs has been providing massage services to the LGBTQ community since 2015, offering a safe and secure directory that provides access to only the best professionally qualified masseurs and therapists.
Finally, FindMassseurs offers full body massages for different purposes like relaxation, relief of physical ailments, or even as part of an injury rehabilitation program. Whether you're looking for a quick pick-me-up or something more comprehensive, using the MassageM4M directory is the best way to find exactly what you need.
Qualities to Look for in a Gay Masseur or Male Therapist
When it comes to finding the right gay masseur or male bodyworker, it can be overwhelming due to the sheer number of options available. This is why FindMassseurs is such an invaluable resource for those in search of a certified professional.
FindMassseurs is the biggest directory for gay massage in the world, allowing users to easily search for specialties such as male bodywork and gay massage. They have an extensive list of high-quality masseurs from cities across the globe, so you can rest assured that no matter where you are, you'll be able to find a masseur who fits your needs.
Whether you're looking for deep tissue or sports massage, a hot stone massage or something more custom tailored to your individual needs, FindMassseurs is sure to have a masseur who meets your qualifications and expectations.
Safety Considerations When Choosing a Gay Masseur or Male Therapist
When it comes to safety, it's understandable that many spa establishments offer female massage therapists and have expressed safety concerns with having male therapists. Fortunately, gay masseurs have been widely available on FindMassseurs for many years, providing a reliable and secure option for those seeking out a male therapist or masseur. Not only are these professionals experienced and highly trained, but they understand the unique needs of the LGBTQ+ community.
Whether you're looking for someone to work out some deep knots in your back or provide you with some much-needed relaxation, Gay masseurs are available in many cities and can be booked online for a massage service. With FindMassseurs, you can be sure that you're connecting with the best gay masseurs in town with the peace of mind that comes from knowing you're using an established directory with a solid reputation.
Conclusion
When it comes to finding a great gay massage, FindMassseurs is the only name you need to know. We are the biggest directory of gay masseurs or female therapists for erotic bodyrubs in the world, and we're proud to offer an unrivaled selection of services and therapists. Whether you're looking for a sensual nuru massage or a deep-tissue bodywork session, we have the perfect therapist for you.
So why wait? Browse our directory today and book your session now!