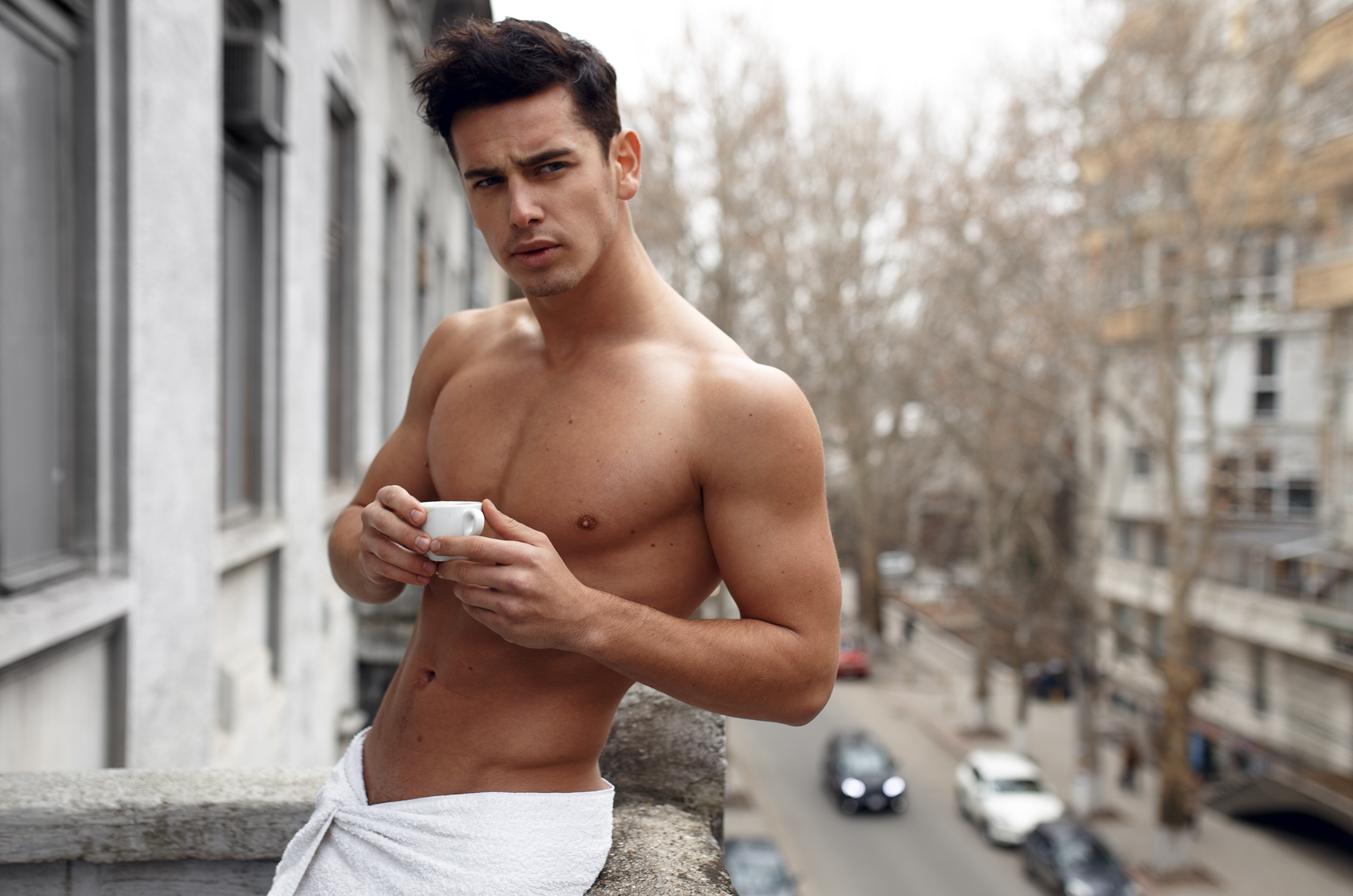 Introduction
Are you exhausted from a hectic lifestyle? Is your body tense from a hard day's work? Then it's time to take some time out for yourself. Taking time for self-care is essential to your well-being, and what better way to do so than with a relaxing massage session?
At FindMasseurs, we understand the importance of self-care and are dedicated to helping you find the perfect massage therapist for your individual needs. With our extensive selection of certified gay massage therapists in major cities across the U.S., we are sure that you will find someone who can provide you with the perfect pampering session. From Swedish massage to deep tissue massage, our range of services have been designed to help you relax and unwind. So why wait? Book your appointment today!
What Is FindMasseurs?
FindMasseurs is the world's largest online directory for male masseurs. With more than 4500 listings, they offer an extensive network of over 1500 masseurs ready to provide the perfect massage tailored to your needs. Whether you're looking for relaxation, stress relief, or general wellbeing, FindMasseur's easy to use search functionality can help you find the best massage therapist in your area.
For those looking for a erotic massage therapist, FindMasseur's directory includes countless skilled and compassionate professionals who understand the unique needs that come with providing a safe and nurturing spa experience for gay men.
FindMasseur provides everything you need to find a gay massage therapist in your area who not only meets your specific requirements and preferences but is also capable of providing you with a safe, comfortable space where you can take time out from life's pressures and love yourself from head to toe.
Gay Massage Therapist Expectations
When booking a massage session with a male therapist on FindMasseurs, it's important to understand what to expect. FindMasseurs has a large selection of experienced and qualified male massage therapists to choose from.
Clients should communicate what type of massage they desire and how much pressure they would prefer. Whether or not you choose a male therapist, it's perfectly acceptable to request that you're assigned a female masseur; many male therapists work in spas and other establishments where female massage therapists may be available as well.
If you're looking for an in-home massage experience, however, it's especially important to be clear about your expectations and preferences when listing your appointment. Make sure to mention in your appointment notes if you would like any type of specialty service such as aromatherapy, hot stones, chair massage or anything of that nature so that the masseur can come prepared with the right supplies.
You deserve to feel comfortable and relaxed when receiving a massage—regardless of who is providing the service—and FindMasseurs is dedicated to helping clients find the perfect fit for their needs.
The Benefits of a Gay Massage
Taking time out to pamper yourself is essential for feeling good and staying healthy – and a gay massage can help you achieve that! Not only is it a great way to relax and let go of any tension, but there are a whole host of other benefits to be enjoyed.
Gay massage therapists are often qualified professionals who use their skills to provide both therapeutic and erotic massage services. Many clients report significant improvement in their physical and mental wellbeing after having a gay massage, with relaxation being the most common benefit.
A gay massage can help to reduce stress levels, decrease anxiety, improve circulation, boost mood and increase energy levels. It can also aid in improving sleep patterns, reduce pain, alleviate muscle tensions and eliminate toxins from the body.
If this wasn't enough, research has also shown that regular massages can help to boost immunity, reduce inflammation and protect against heart disease – making them the perfect solution for ensuring your health and wellbeing on an ongoing basis.
How to Prepare for a Gay Massage Session
Making sure you're in the right state of mind and body for your gay massage session is key to ensure that you get the most out of it. Here are some tips to help get you ready before your appointment:
### Research and Pick an Experienced Therapist
If you're looking for a gay massage therapist, start by researching and picking one who is experienced in your desired modality, as well as comfortable working with LGBTQ clients. You can find qualified professionals on FindMasseurs, who are vetted and have reviews from clients just like you.
### Set Your Goals
Before starting your massage session, make sure to communicate with your massage therapist what areas you want to focus on and any specific goals or outcomes that you're hoping to achieve. This will allow your therapist to tailor the experience according to what areas need the most attention.
### Dress Comfortably & Be Open To The Experience
To ensure that both you and your massage therapist are comfortable during the session, be sure to wear loose-fitting clothing, But keep in mind that it is not necessary for a massage session. Whatever makes you feel comfortable should work just fine. Above all else, let go of any expectations or preconceived notions and be open to the experience – this is an important part of the healing process!
Different Types of Gay Massages
At FindMasseurs, we understand taking time out to love yourself is extremely important. That's why our male masseurs offer a wide variety of massage options tailored to gay men's needs. Here's a look at the different types of massage therapy available on FindMasseurs:
### Swedish Massage
This type of massage combines long strokes with light, rhythmic tapping and kneading to relax muscles. It increases oxygen flow in the blood and rejuvenates stiff muscles.
### Deep Tissue Massage
Deep tissue massage uses firm, slow strokes that are applied deep into the muscle fibers. This treatment is perfect for folks dealing with muscular pain, tension or stiffness as it helps break up adhesions that cause discomfort and pain.
### Gay Massage Therapy
For those looking for an enhanced massage experience, gay massage therapy is the perfect option. This type of massage combines different techniques from various modalities such as cranial sacral, Swedish, orthopedic and more to create a unique experience that can help keep bodies healthy and pain-free.
Finding the Right Gay Massage Therapist on FindMasseurs
Finding the right gay massage therapist to meet your needs can be a daunting task. Thankfully, FindMasseurs has you covered! With over 400 cities listed worldwide, you can be sure that no matter where you are, there is a masseur nearby who can cater to your individual needs.
Finding a masseur on FindMasseurs is easy:
1. Narrow down your search by city and rating to find the perfect masseur for you.
2. Use the filters provided to refine your search even further – whether it's by experience or services offered, you can quickly find the perfect massage therapist for you.
3. Start connecting with other members and read reviews about their services to make sure they are a good fit for you.
4. When ready, contact them directly and make sure to ask any questions that may arise during the booking process.
For even more options and opportunities, check out RentMasseur – an online directory designed specifically for male massage therapists and clients – where you can find hundreds of listings in your area!
Conclusion
Taking time out to truly love and care for yourself is important for anyone, and for gay men that often means booking a massage with a gay therapist. Not only will it ensure that you feel comfortable and secure, but it can leave you feeling emotionally and physically reenergized.
At FindMasseurs, we understand the importance of your comfort and safety when it comes to massage therapy. Our directory of gay massage therapists will help you find the right one for your needs, so take some time to invest in yourself and make your well-being a priority. You deserve it.