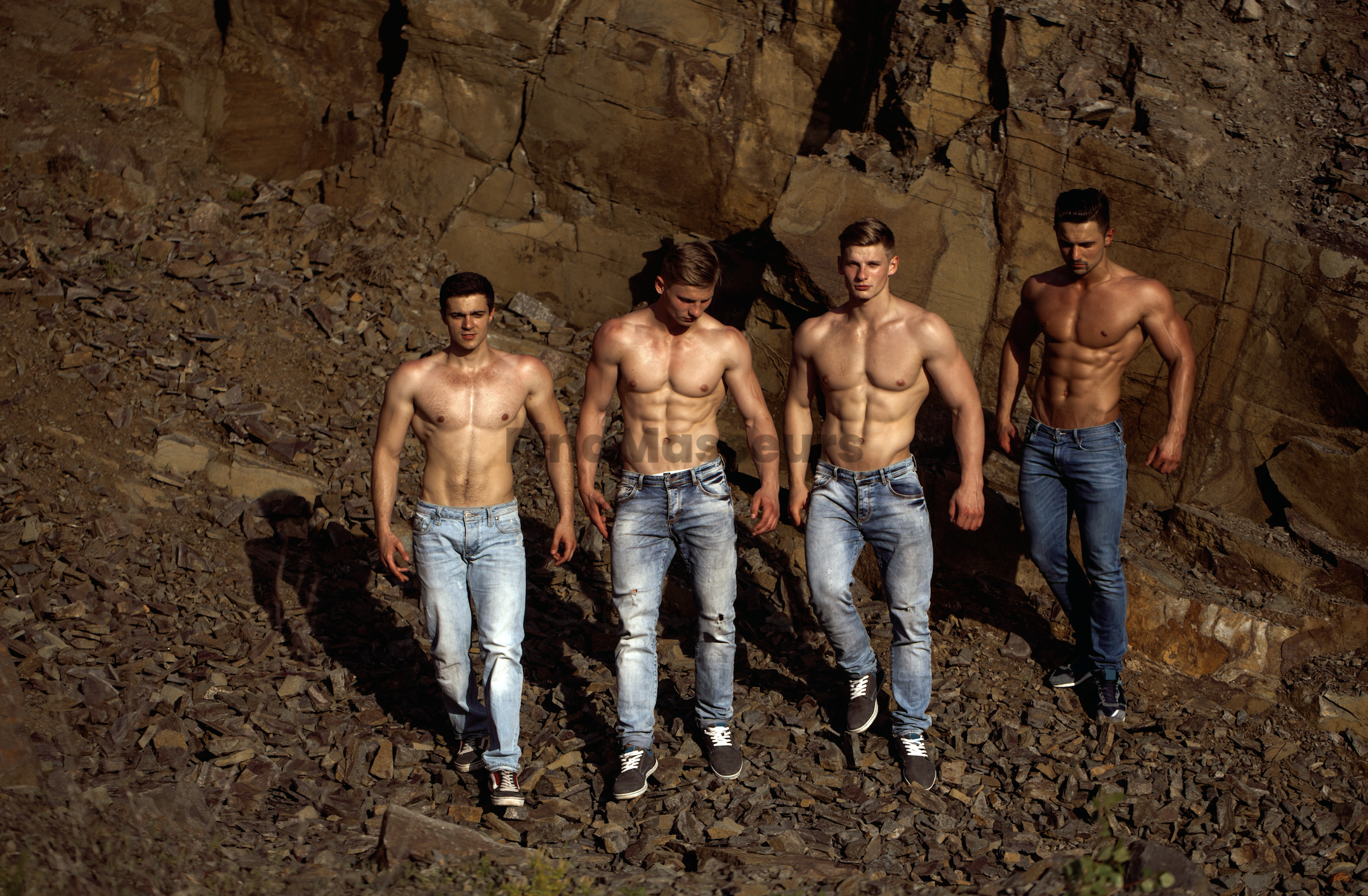 Introduction
Are you looking for a massage that fits your needs and preferences? You're not alone! With the growing demand for massage, more and more websites have popped up claiming to have just what you need. But, where do you start?
Two of the most popular massage websites are FindMasseurs and Masseurfinder. They both help you find bodywork professionals, but if you're specifically looking for a gay massage, then the search is narrowed down to just one: FindMasseurs. Let's compare these two sites to show why FindMasseurs is the better choice when it comes to finding the perfect gay massage.
Overview of FindMasseurs
Welcome to FindMasseurs―the premier destination for finding the perfect massage. Whether you're looking for a deep tissue massage or sensual bodywork, FindMasseurs has you covered. We offer a comprehensive directory of over 400 cities across North America where you can easily locate gay massage therapists and bodyworkers.
Searching for massage services is made easy with our convenient directory and speedy search results, giving customers an effortless way to find the best masseurs in town. Not only are the products and services listed by city, but customers can even review their experiences with masseurs which allows masseurs to get connected with customers. Furthermore, FindMasseurs was designed specifically with the LGBTQ community in mind, making it a great one-stop shop for all your massage needs.
Masseurfinder's Services and Drawbacks
When it comes to trying to find a good massage, it can be hard to know whom and what to trust. Masseurfinder, for example, may lead you in the right direction but has some serious drawbacks.
Firstly, Masseurfinder does not specialise in gay massage services the way FindMasseurs does. This means that you may have more difficulty at sorting through masseurs who don't necessarily cater to the same needs and preferences as you. Also it has been reported that Masseurfinder's plans are 10x times higher than FindMasseurs. Add a famous lack of Masseurfinder's customer support.
Moreover, Masseurfinder offers a much more limited selection of sexy masseurs. As a result, you might find yourself having to check literally hundreds of their listings in order to find the one that fits your criteria for gay massage specifically.
Finally, Masseurfinder offers much less detailed information about available masseurs than FindMasseurs. For instance, while many masseurs listed on FindMasseurs include reviews and ratings from past clients, shirtless photos, such information is very limited on Masseurfinder. If you are a masseur that offers sensual massages it can make it impossible to get approved on Masseurfinder with photos without clothes—something that might be really important for those who rely on massage for sexual benefits or relaxation purposes. Don't get banned and express yourself on FindMasseurs instead.
Comparison Between FindMasseurs and Masseurfinder
When it comes to finding a great massage, both FindMasseurs and Masseurfinder offer useful search tools. However, with FindMasseurs you get a much more comprehensive directory of massage therapists, as well as more detailed listings with more open-minded attitude.
FindMasseurs offers a global directory of massage therapists, so you can search for masseurs near you no matter where you live. You can also filter your search results by type of massage, price and other criteria to find the perfect masseur for you.
MasseurFinder has been around for a while and famous for it's strict policies and removal of masseurs profiles. However, many of the listings on FindMasseurs are full of real sexy images and open-minded reviews from clients that don't get removed for adult wording.
Overall, if you're looking for more comprehensive information about local bodyrub when searching for great massages, it's best to use FindMasseurs over Masseurfinder.
Spread the Word- Referring a Friend to FindMasseurs
If you've ever had a great massage through FindMasseurs and are looking for a way to pay it forward, you can refer your friends. When your friends sign up with the same email address as you, the referral programme will both reward the new user by offering them a discounted rate on their first massage and reward the referrer with a small gift card.
Spread the word about FindMasseurs so more people can benefit from having access to quality professional masseurs. With our referral programme, not only will your friend get to enjoy their massage at a discounted price, but you'll also get rewarded for your thoughtful gesture.
Referring a friend is an excellent way to grow FindMasseurs and ensure more people have direct access to quality services they may not otherwise find on other websites like Masseurfinder. So spread the word and help more people find their perfect massage!
Benefits of Choosing FindMasseurs Over Masseurfinder
If you're looking for the perfect massage, FindMasseurs should be your go-to destination. FindMasseurs puts all of the tools you need at your fingertips. With its sophisticated search engine, you can narrow down the right masseur in a matter of seconds.
Using FindMasseurs is more cost effective and time efficient than manual methods such as visiting spas and searching classifieds. On top of that, it has been voted "Best Gay Website" by Odyssey Magazine, making it one of the premier destinations for M4M bodywork.
With a simple click of the mouse, you can access reviews for various masseurs and streamline your booking process. On top of that, there's detailed information about each masseur, including photos, contact information, available services and pricing options – all from the same site!
No other website offers such an extensive list of profiles to choose from or valuable information to make an informed decision before booking a massage appointment.
FAQs on Finding the Right Massage Therapist With FindMasseurs
The search for the perfect massage can be overwhelming, but FindMasseurs provides the tools and information you need to find the right massage therapist for you.
Here are some FAQs about searching for the right massage therapist through FindMasseurs:
### Does FindMasseurs Disclose Reviews Before Booking?
Yes! FindMasseurs provides a variety of reviews from verified customers so you can easily see what other customers think of the massage therapist before deciding to book with them.
### Does FindMasseurs Include Location Filters?
Yes! You can filter by location, zip codes and distance. This makes it easy to find a masseur near you or in a specific city or town.
### What Search Features Does FindMasseurs Offer?
FindMasseurs offers powerful search features such as raw search result snippets so you can easily scan quickly through masseur profiles and narrow down your search to exactly what you're looking for.
Conclusion
At the end of the day, there's no single answer to what makes a great massage, making it difficult to compare FindMasseurs and Masseurfinder. What's important is that you search for the right bodyworker for you: one who is experienced, has positive reviews, and employs the right technique and pressure to ensure a satisfying massage experience.
But if you're looking specifically for gay masseurs, FindMasseurs should be your go-to. With its sensitive search capabilities, you can narrow down your search to find someone who understands your needs and offers a massage tailored specifically to you. Plus, their customer service is unparalleled, and you can trust that you'll always get the help you need. So, the search for a great massage ends here – say hello to FindMasseurs.