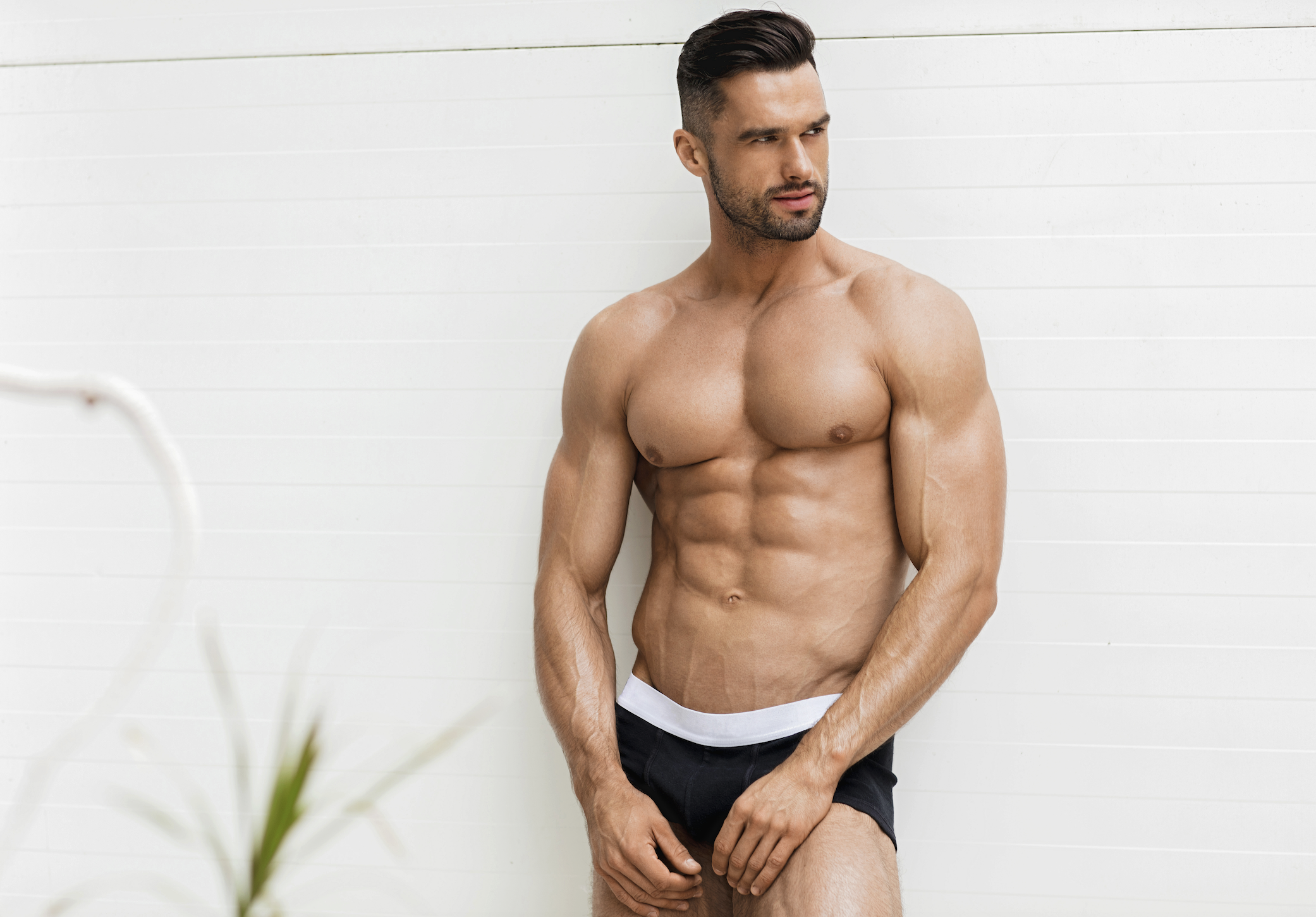 Introduction
Have you ever wanted to enjoy a sensual erotic massage session but didn't know where to start? There's nothing like a professional male massage therapist who knows how to touch your body and make you feel like you're in the seventh heaven. If that sounds like something you're interested in experiencing, then FindMasseurs is the answer.
We specialize in bringing gentlemen just like you the best sensual male massage and gay bodywork available. Our team of experienced masseurs are not only skilled, they are incredibly passionate about their work. We believe that your time with us should be relaxing, enjoyable, and filled with enough pleasure to make it an experience worth repeating. So let us show you why we're considered one of the top providers of sensual massages around!
Understanding Sensual Male Massage
Sensual male massage and gay bodywork is a type of massage that focuses on sexual pleasure and creating an enjoyable experience for both the masseur and the receiver. It typically involves the use of massage techniques such as kneading, squeezing, tapping, and other traditional massage methods, but with a focus on creating an erotic or sensual experience. This type of massage is often referred to as 'sensual' or 'erotic' massage as it encourages relaxation through touching, caressing and stimulation of the skin to increase feelings of pleasure and intimacy.
The goal of a sensual male massage session is to provide relaxation while also helping to reduce stress, improve mood, stimulate arousal and create a deeper connection between you and your masseur. During a session, the masseur will use their hands, fingers, elbows and even feet to apply pressure on different parts of your body. This can include areas such as your shoulders, neck, back, arms and legs. Your masseur may also incorporate stretching into the session in order to help relieve any tension in your body. The key element throughout a sensual male massage session is communication so that you both understand each other's expectations.
Benefits of Male Massage Therapy
Erotic massage can be a great way to relax and benefit your mental health. Research has shown that massage can help reduce stress, anxiety, and depression. Additionally, it can help individuals to get comfortable with their own sexuality or explore new facets of their identity.
At FindMasseurs, we have experienced male massage therapists that provide erotic massage services. Our professionals come from all different backgrounds and sexual orientations, which means you will be able to find the perfect fit for your needs.
The health benefits of sensual male massage are real and meaningful. When done correctly, it can reduce tension in the body and make you more relaxed both physically and mentally. We understand how important it is for clients to feel safe when receiving a sensual male massage, as well as for you to enjoy the experience fully. That's why our team at FindMasseurs always makes sure that your privacy is respected and you are treated with care at all times.
Types of Techniques Used in Male Massage
When it comes to male massage, there are many techniques that can be used to provide a relaxing, sensual and therapeutic experience. Common techniques used include hands, fingers, elbows, knees, forearms and feet – all designed to manipulate muscles and connective tissues. However, the massage therapist's approach will vary based on client preferences and the type of massage table used.
Activities may include relaxation massage, Male-for-Male massage – which helps to reduce muscle tension and promote relaxation – as well as Prostate massage therapy. During prostate massages – sometimes referred to as 'tantric massage' – the masseur uses special techniques to stimulate the prostate and genitals in order to encourage healing and release any blocks or negative energies that may be present.
Each session is tailored specifically for the individual client's needs, so you can be sure of a truly personalized experience when booking through FindMasseurs.
What to Expect From FindMasseurs
Are you ready to experience the best sensual male massage sessions? Look no further than FindMasseurs. This global directory is the go-to source for finding the perfect masseur for your needs. With over 1,550 experienced masseurs worldwide, you can rest assured that your needs are accounted for.
FindMasseurs offers a wide variety of services, from therapeutic and sensual massage to nuru gay massage. They also offer different types of massages such as male to male, women to men and women to women. So no matter what type of massage you're looking for, you're sure to find it at FindMasseurs.
When booking a session with one of their masseurs, you will receive a personalized treatment tailored just for you. Your masseur will work with you to understand your exact needs and provide the perfect massage session. Whether it's relaxation or therapeutic relief you're after, FindMasseur's knowledgeable professionals have got your back!
How to Choose the Right Masseur for You
When it comes to enjoying a sensual male massage, finding the perfect masseur for you is key. Here are some tips on how to make sure you are getting the best experience possible:
### Decide What Type of Massage You Want
When looking for a masseur, make sure to pick one who specializes in the type of session that you're interested in. Whether you're looking for a simple body massage, a therapeutic session or something with a flirtatious flair, there are masseurs available who specialize in each area and can help you find exactly what you're looking for.
### Look For Experience and Knowledge
On FindMasseurs, you can search by location and specialities to find someone who has the experience and knowledge to satisfy your needs. A good masseur should have an in-depth knowledge of the male body and its musculoskeletal system so that your massage session hits all the right spots.
Using FindMasseurs makes it easy to find the perfect masseur for your needs – with only a few clicks, you'll be on your way to enjoying an unforgettable sensual male massage session.
Aftercare Advice for a Mindful Experience
Massage not only feels great, but it can provide many physical and emotional benefits. To ensure that you enjoy your massage session to the fullest and make the most of its benefits, you should also pay attention to aftercare.
With a combination of bodywork and mindful practices, you can reap the maximum benefits from your massage session. Aftercare involves activities that help prevent physical and emotional ailments. Here are some tips to guide you:
1. Take Your Time: After your massage, give yourself some time alone to relax without any distractions. Let any sensations or emotions come up without judgment or pressure.
2. Drink Plenty of Water: To flush out impurities, drink plenty of water before and after your massage session.
3. Stretch Gently: Give yourself a few moments to gently stretch out your body after your massage session.
4. Connect With Nature: Taking a walk in nature or doing some outdoor activities helps enhance the therapeutic effects of your session.
5. Commune with Loved Ones: Reconnect with those special to you and take the time to share the experience with them – this allows for deeper healing beyond just physical release.
6. Keep Up Your Routine: Once home, taking a warm bath, good food, and restorative rest helps reduce stress levels and maintain an improved sense of wellbeing for longer periods of time than just one massage session can provide on its own.
By following some simple aftercare advice steps, you can ensure that each sensual male massage offers more than just relaxation – it will become a mindful experience!
Conclusion
All in all, FindMasseurs is the ultimate solution for those seeking a low-risk and confidential male massage experience. With just a few clicks and a few questions, you can find a certified masseur in your area who can provide you with the most satisfying massage experience.
No matter what you're looking for in a male massage, FindMasseurs offers the perfect solution for safe and discreet sensual massage sessions. With a few precautions and the right masseur, the possibilities are endless and the satisfaction is guaranteed. So if you're in the market for a male massage, look no further than FindMasseurs.